Beautiful Spaces, Built Stronger
Strong Construction Group, also known as SCG, made a name for themselves for their innovative design, meticulous construction practices, and dedicated, skilled team. With residential and commercial projects throughout Victoria and across Vancouver Island, Strong needed a web presence that would reflect their achievements and facilitate their continued growth.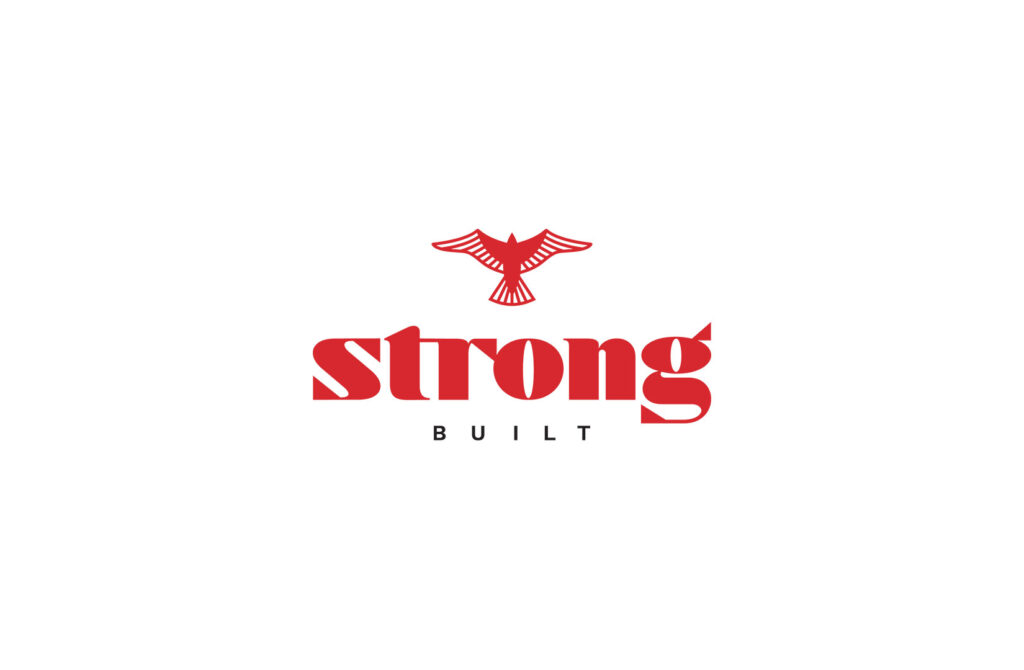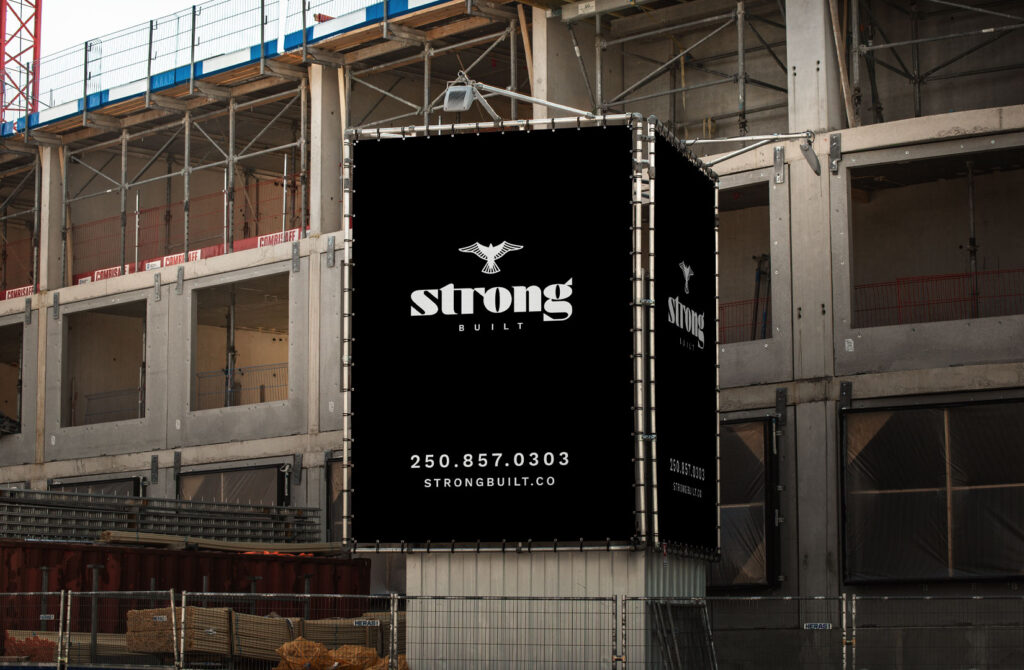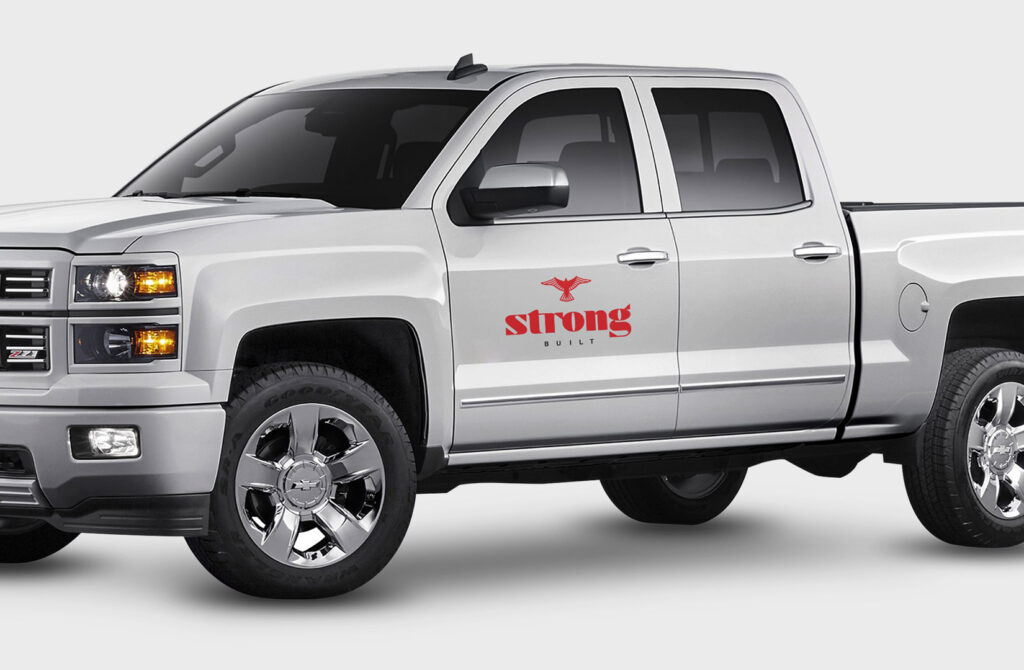 Making a Mark
Our first step was to reimagine the company's brand identity. They had outgrown SCG and wanted a brand identity that better reflected who they are now. Since Strong Construction naturally calls to mind solidity and strength, we reimagined a logo that communicates this more powerfully by leading with the founder's name, Strong. Since the Strong team is equally known for creative flexibility and inspired design, we chose an osprey with wings outstretched to sit beside the mark. Perfectly encapsulating power and grace, this coastal bird also represents Strong's ties to the West Coast.
Re-Positioning the Portfolio
Boutique storefronts, stylish cafes, design-forward residences, office spaces—Strong's projects are uniformly stunning. To showcase this work more effectively, we gave the portfolio pride of place on the new website. In the homepage video, sliding panels move from side to side, elegantly unveiling new projects to explore. Large images and compelling copy tell each project's story and invite the viewer in.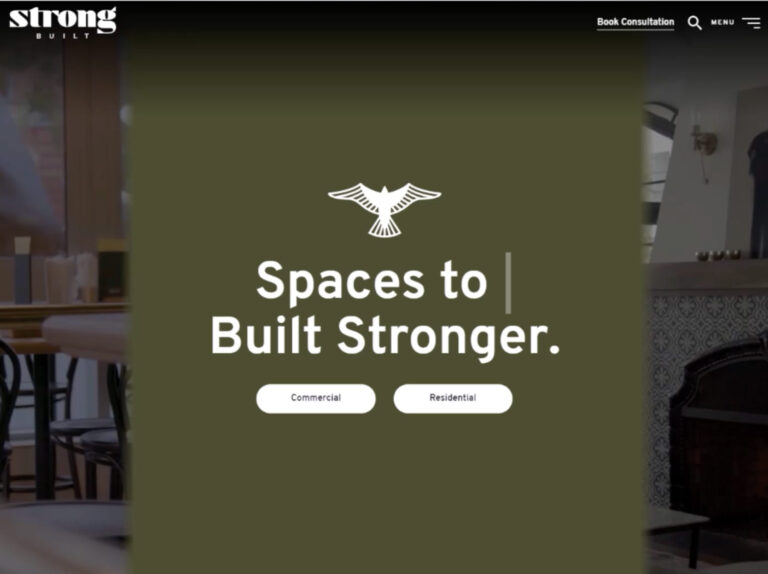 A Strong Result
The end result is a web presence that communicates Strong's brand identity, full range of services, and exquisite work.
Client: Strong Construction Group
Title: Strong Built
Project: Branding / WordPress Website
"When you work with Leap, you get an entire team of creative professionals with different areas of expertise dedicated to your project. My rebranding and website development experience was seamless. I couldn't be happier with the results."