Vintage Hotels is a collection of landmark hotels in Ontario's Niagara wine country where old-world glamour meets modern luxury. We eagerly took on the project of translating the richness of the Vintage Hotels experience onto the web through original photography and videography, expressive writing, and smart design choices.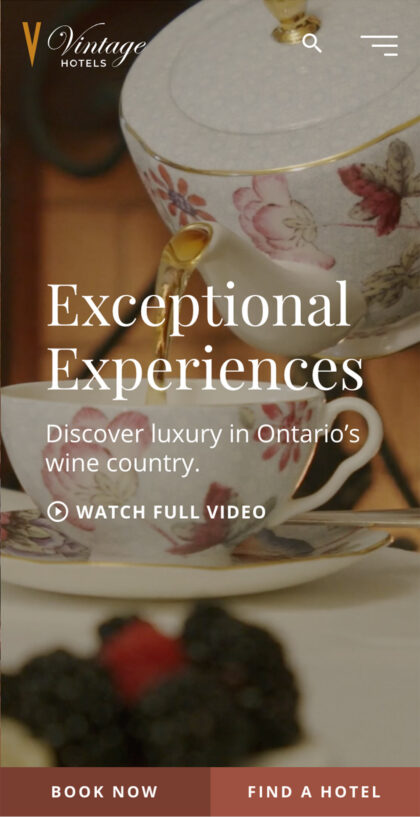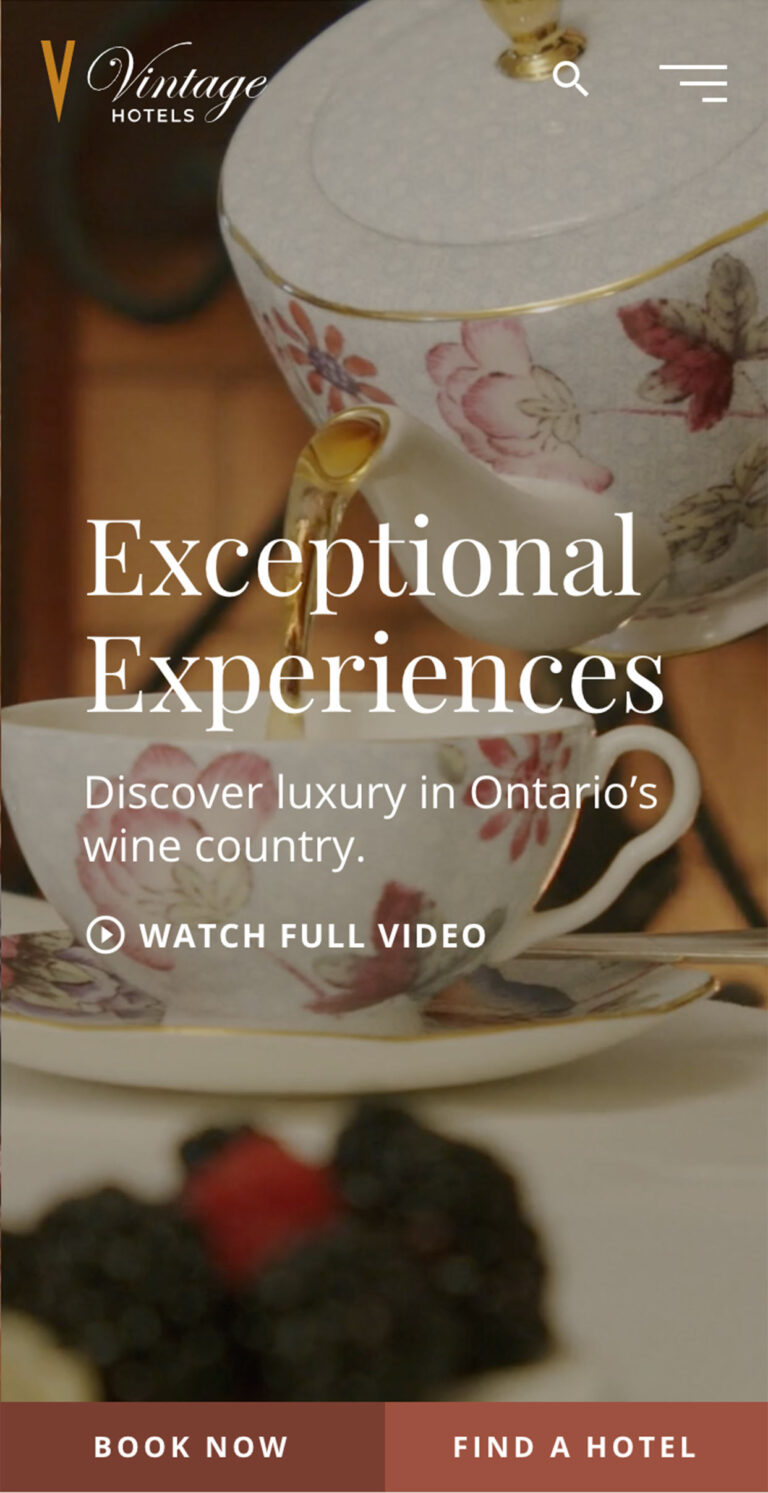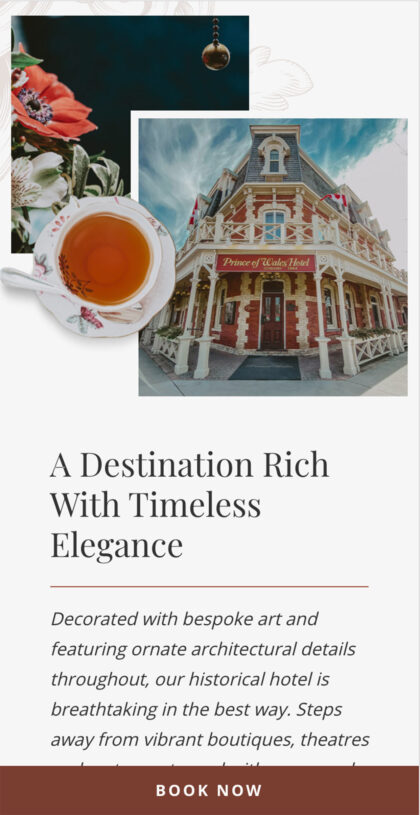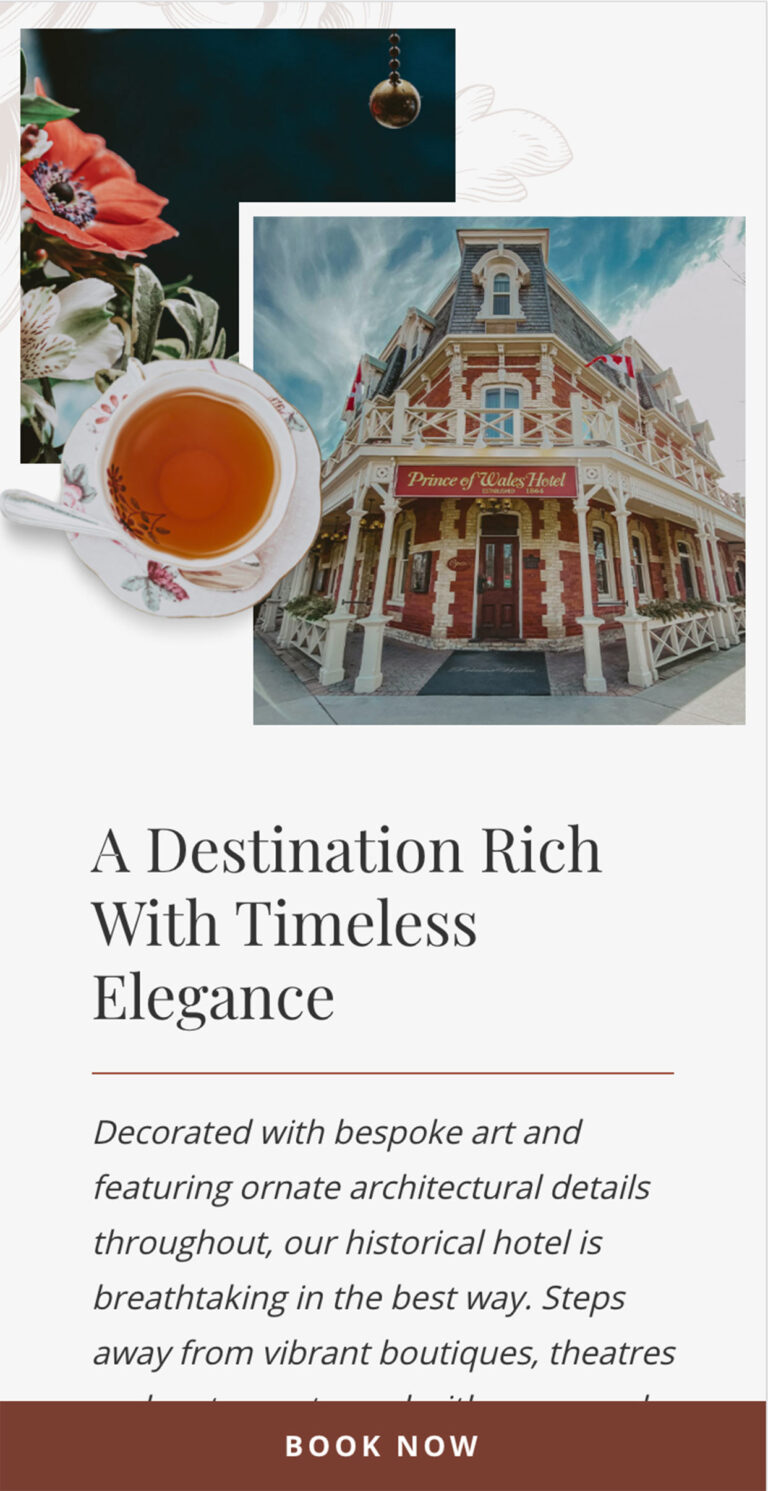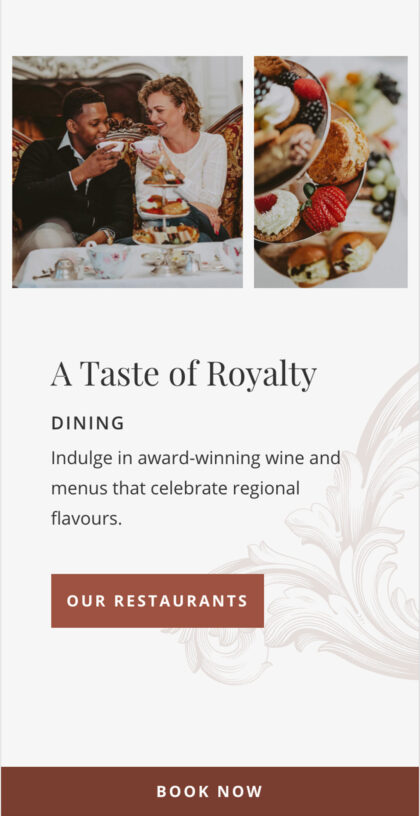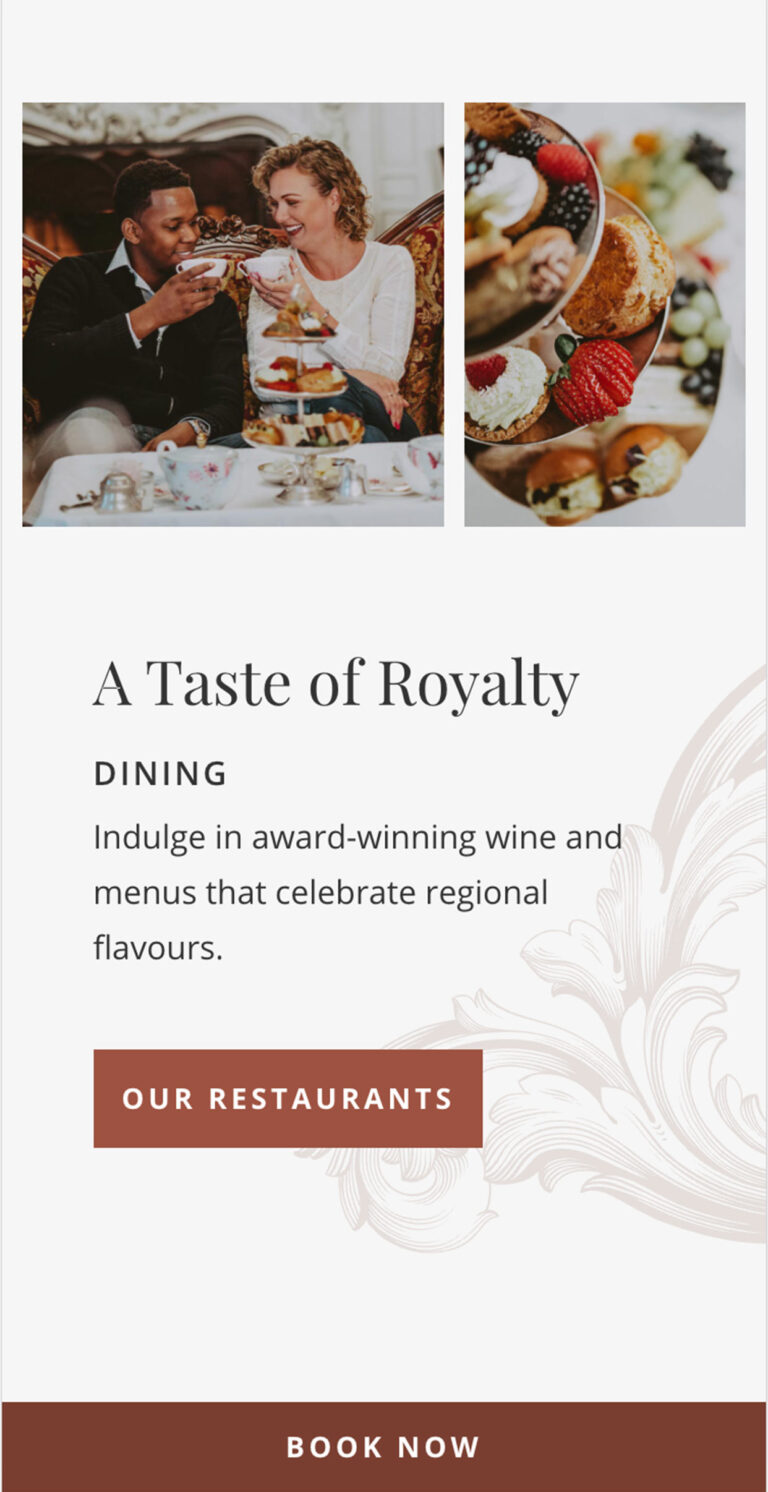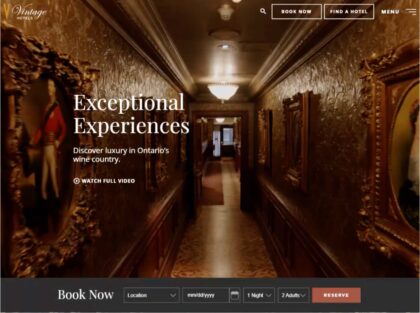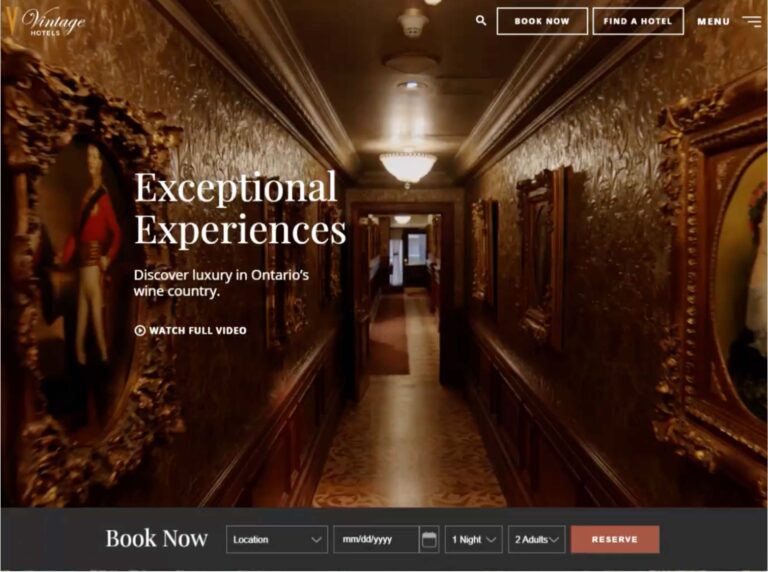 Capturing historic beauty.
Under in-house art direction, we produced dazzling visual assets that highlight the distinctive qualities of seven hotel properties while maintaining a cohesive look and feel across the brand. Taking inspiration from the hotels' delicate wallpaper patterns and ornate furnishings, we achieved a vintage aesthetic. Clean, accessible web design and elegant written content guide the visitor's journey through the site. The outcome is a web experience that is visually breathtaking and effortless to navigate.




"We are very happy with the look and feel of our new website. The Leap team were a pleasure to work with and totally understood our goals for the new site."
Behind the Scenes
Where every project's an adventure.