A boutique resort, nestled on a private Belizean island in the heart of the Caribbean Sea, Turneffe Island Resort is far from your standard escape. We were tasked with putting this resort on the map, taking the brand from hidden gem to must-experience destination.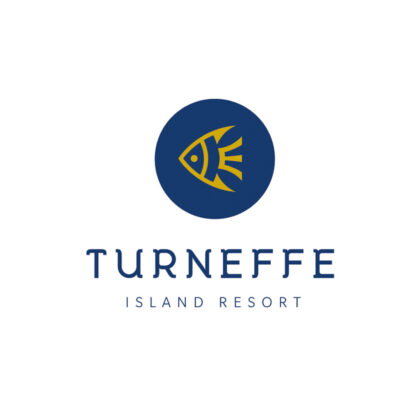 Caribbean Dreaming
It all started with the logo. With a tropical fish doubling as a fish hook, the logo is symbolic of the resort's renowned diving and fishing experiences. An abstract E, the fish tail pays homage to the original logo and family legacy. The circular, blue background, plays to the Great Blue Hole—a main attraction for guests—while the gold hue communicates the resort's luxury and quality.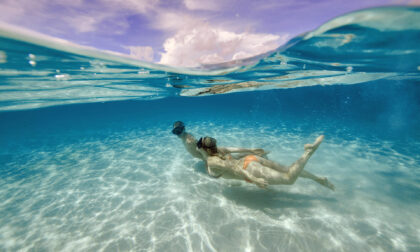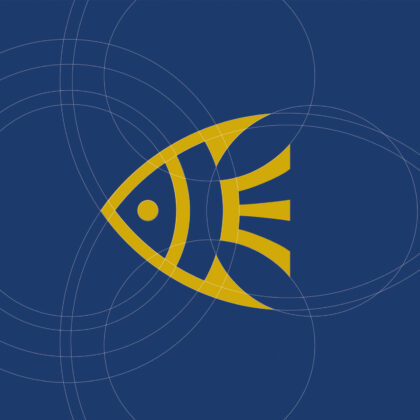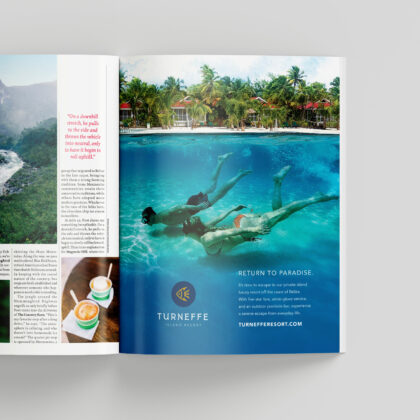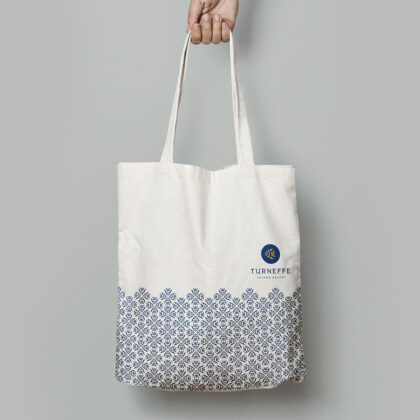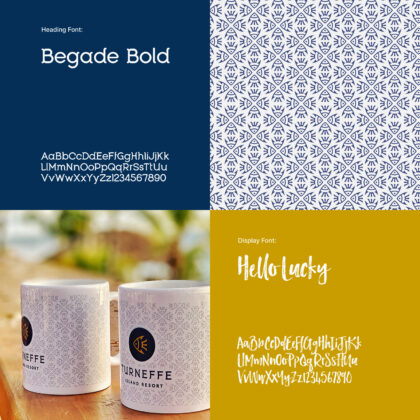 A Larger Than Life Digital Presence
Designed to communicate the resort's indescribable experiences, the website invites visitors to dream of being lost—and found—at sea. Saturated, larger-than-life photography and dreamy videography capture the resort's most unbelievable experiences, from the biggest fish to the bluest waters. Thoughtful animations bubble like water while graphic icons present information in an accessible and user-friendly way. It's an informative, awe-inspiring site that beckons visitors to experience the resort for themselves.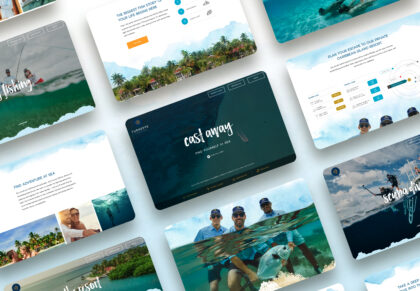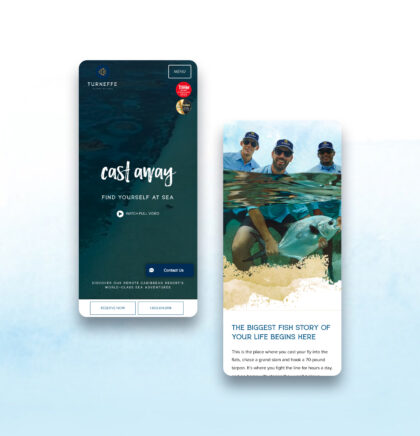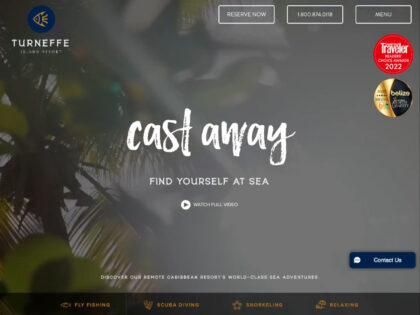 "From beautiful images and high-end website designs, Leap is our go-to for web communications that inspire guests with unforgettable experiences. Everything they do is exceptional and they will always be part of our team."