Jawl Residential is known for enhancing communities in Victoria with beautifully designed buildings. For their newest project—an elegant condominium in a highly sought-after neighbourhood—we gave this brand a distinctive identity that would showcase its benefits, help it stand out in the real estate market, and effectively reach prospective buyers.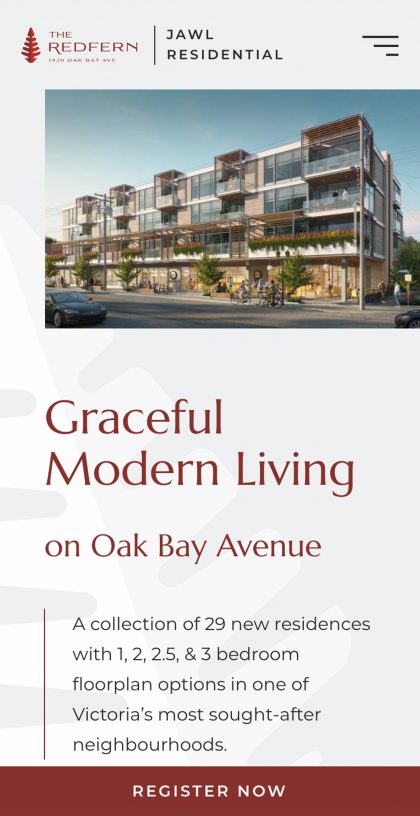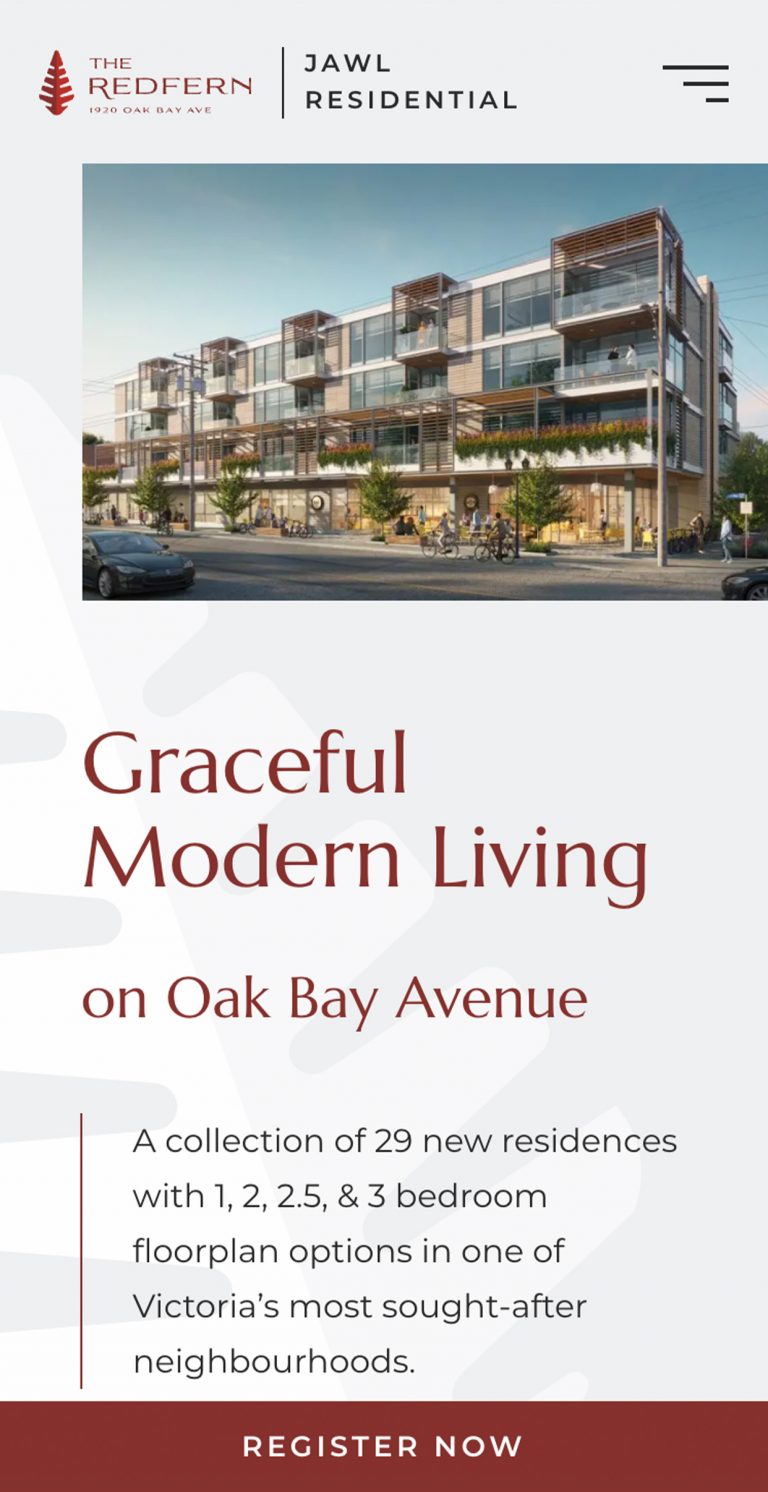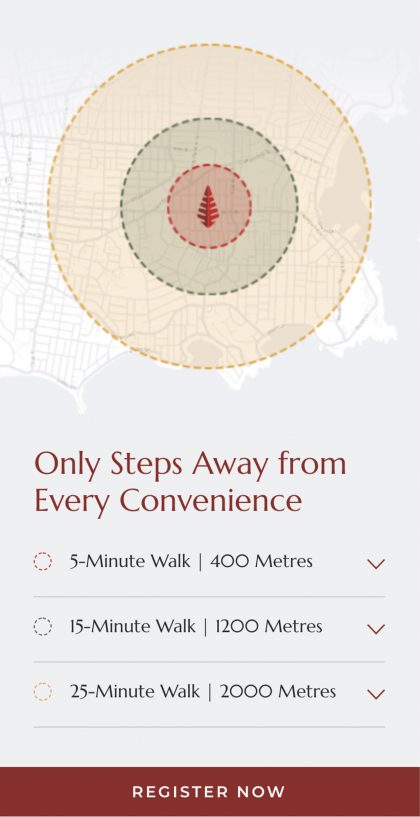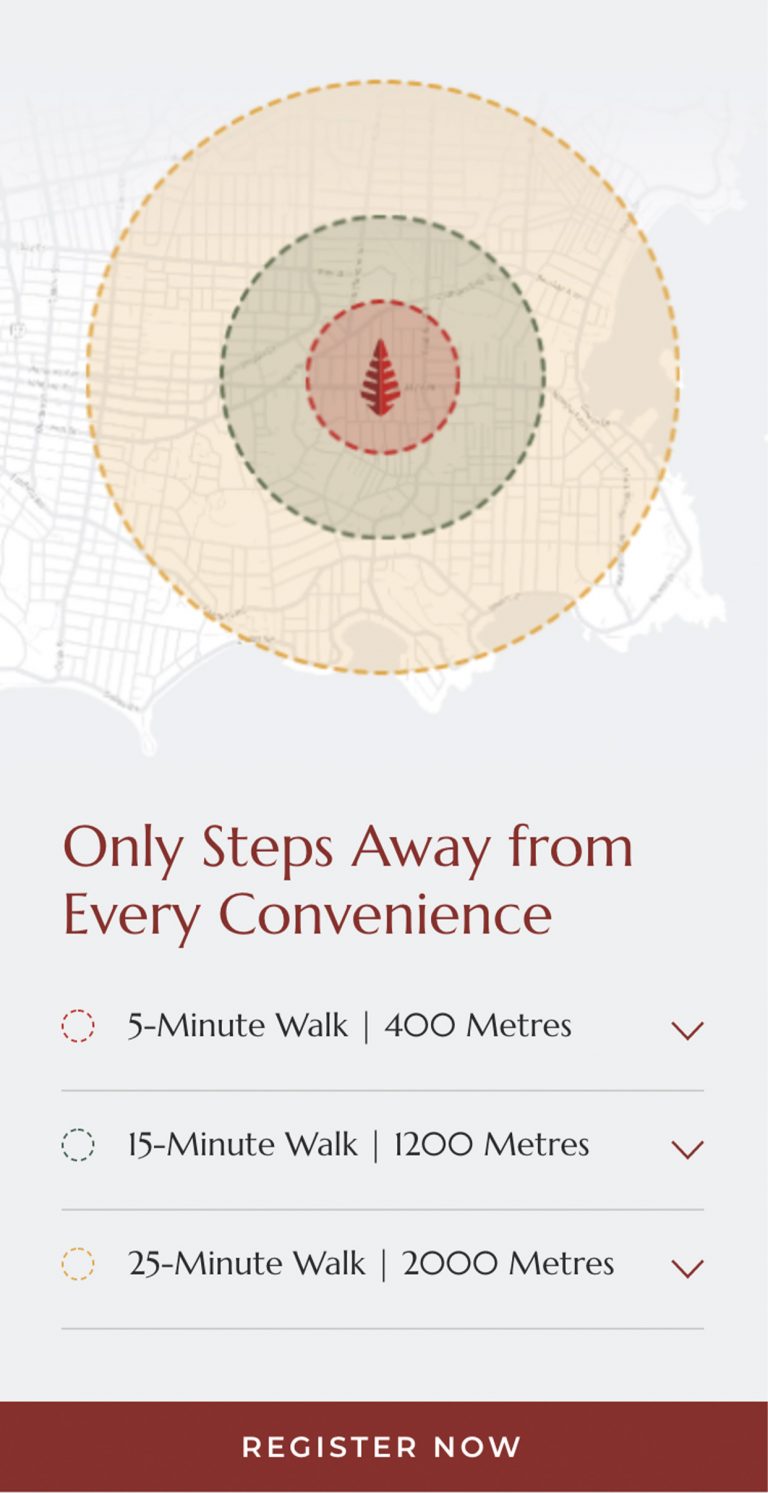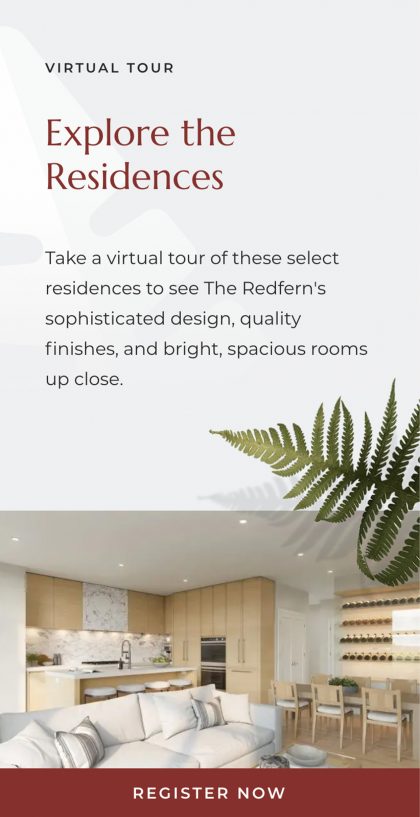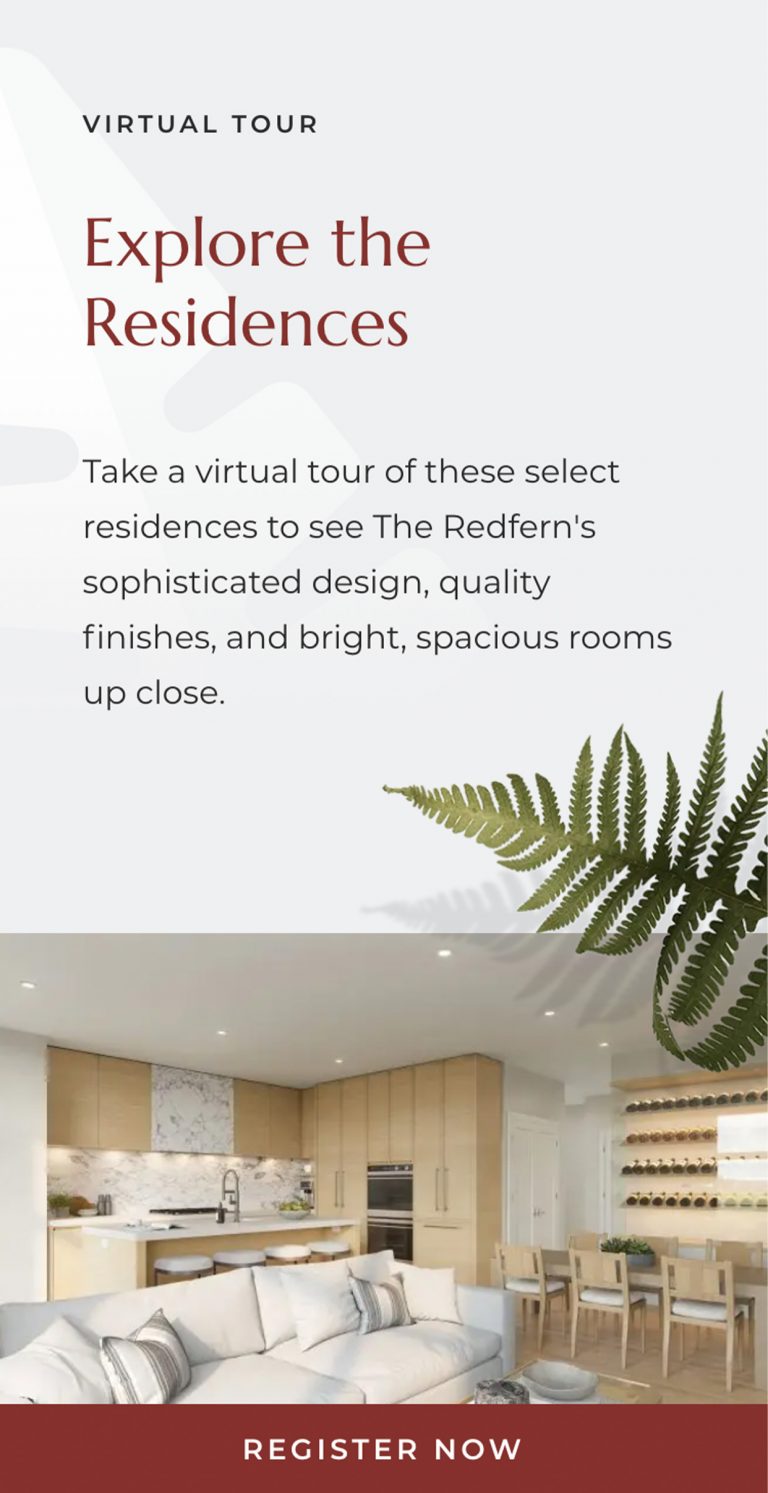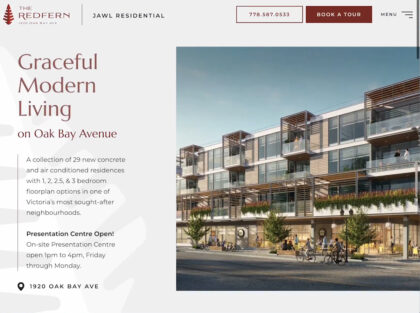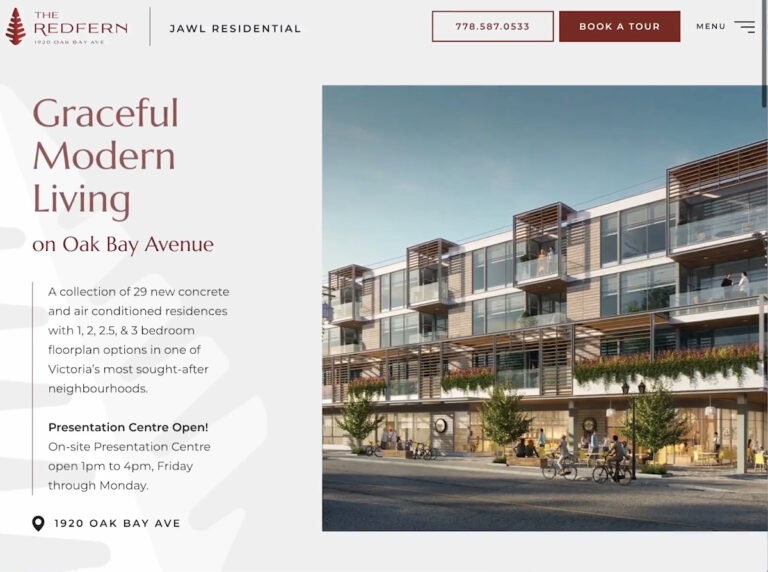 A holistic brand experience.
Meet The Redfern, named for one of the streets on which the building sits, its relationship to the natural world, and its site as a former garden centre. After naming the project, we created an eye-catching logo and robust brand identity, carried through each of the brand's touchpoints. From a sleek web presence and high-end brochure featuring original photography, to online and print advertisements, to large-format signage for the presentation centre, our branding is as graceful and modern as The Redfern itself.