A complete community on Colwood, BC's eastern shore, Royal Bay is designed to offer residents everything they could want. Safe, walkable streets are lined with beautiful homes and link up with a vast network of walking loops, biking paths, and forest trails. Spacious parks, bringing together lush greenery and wildly fun playgrounds, act as community meeting spaces while centrally located schools, shops, and services provide convenience and connection.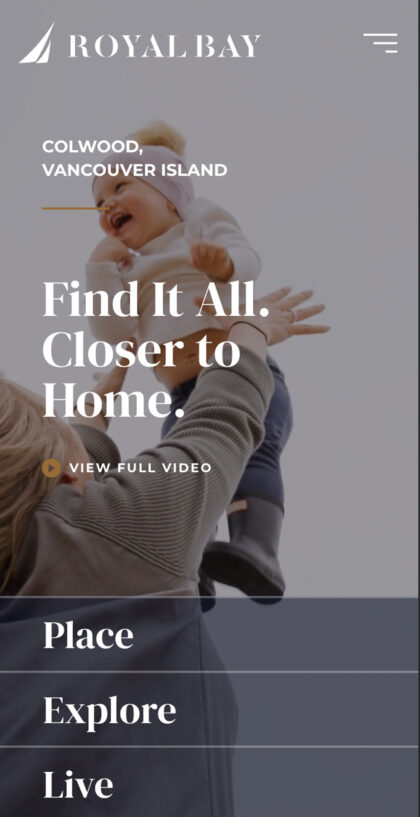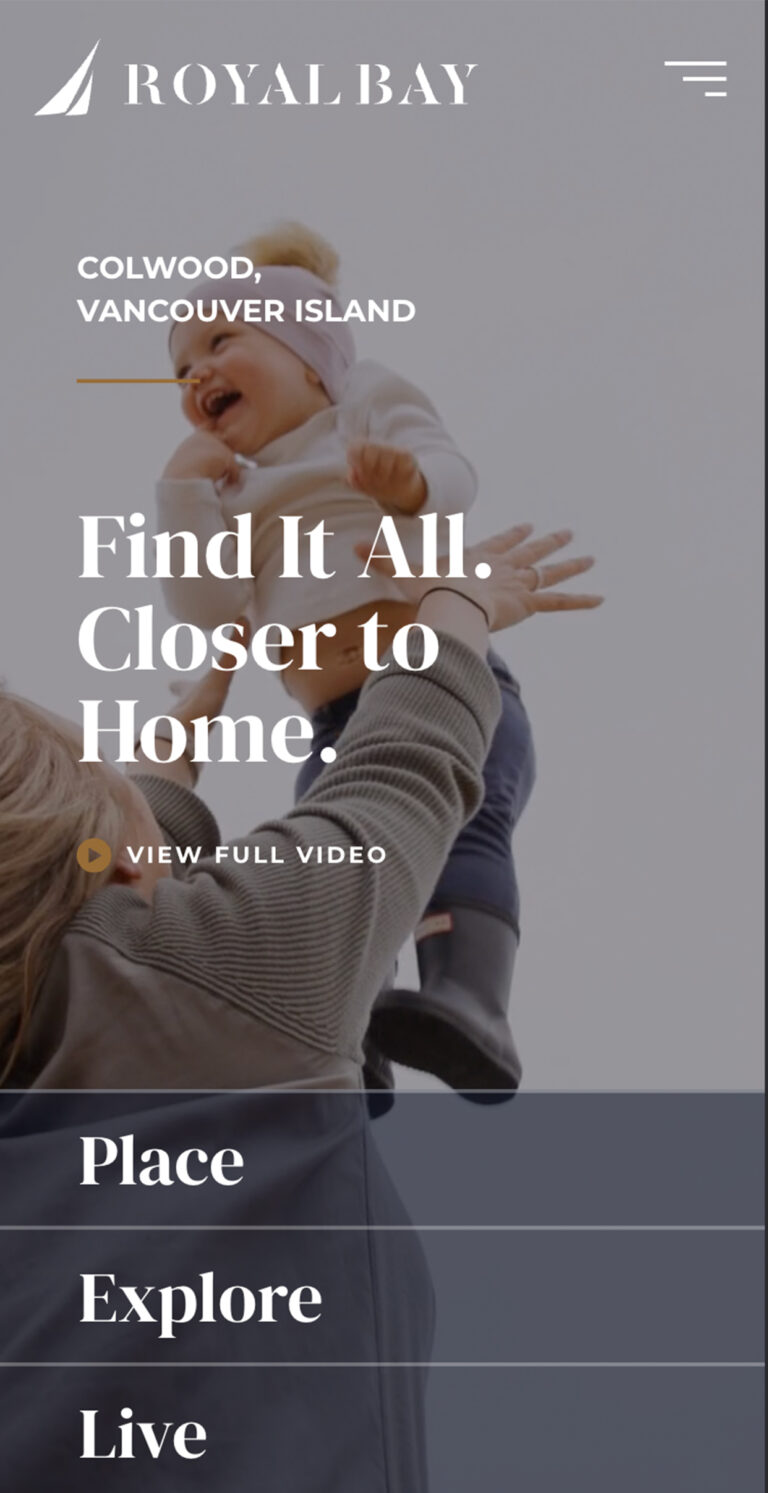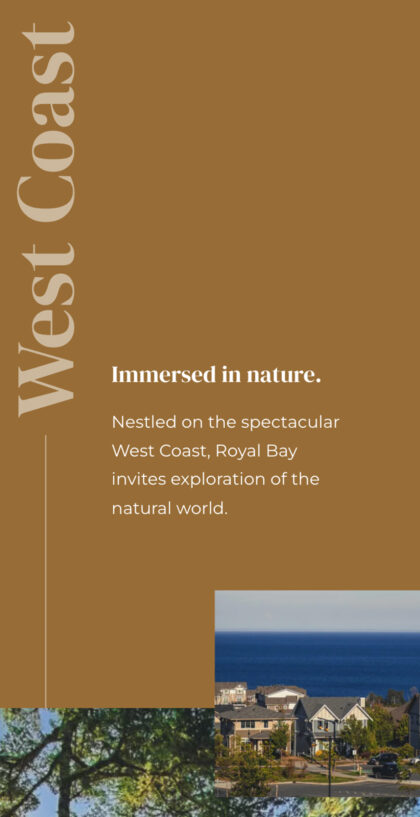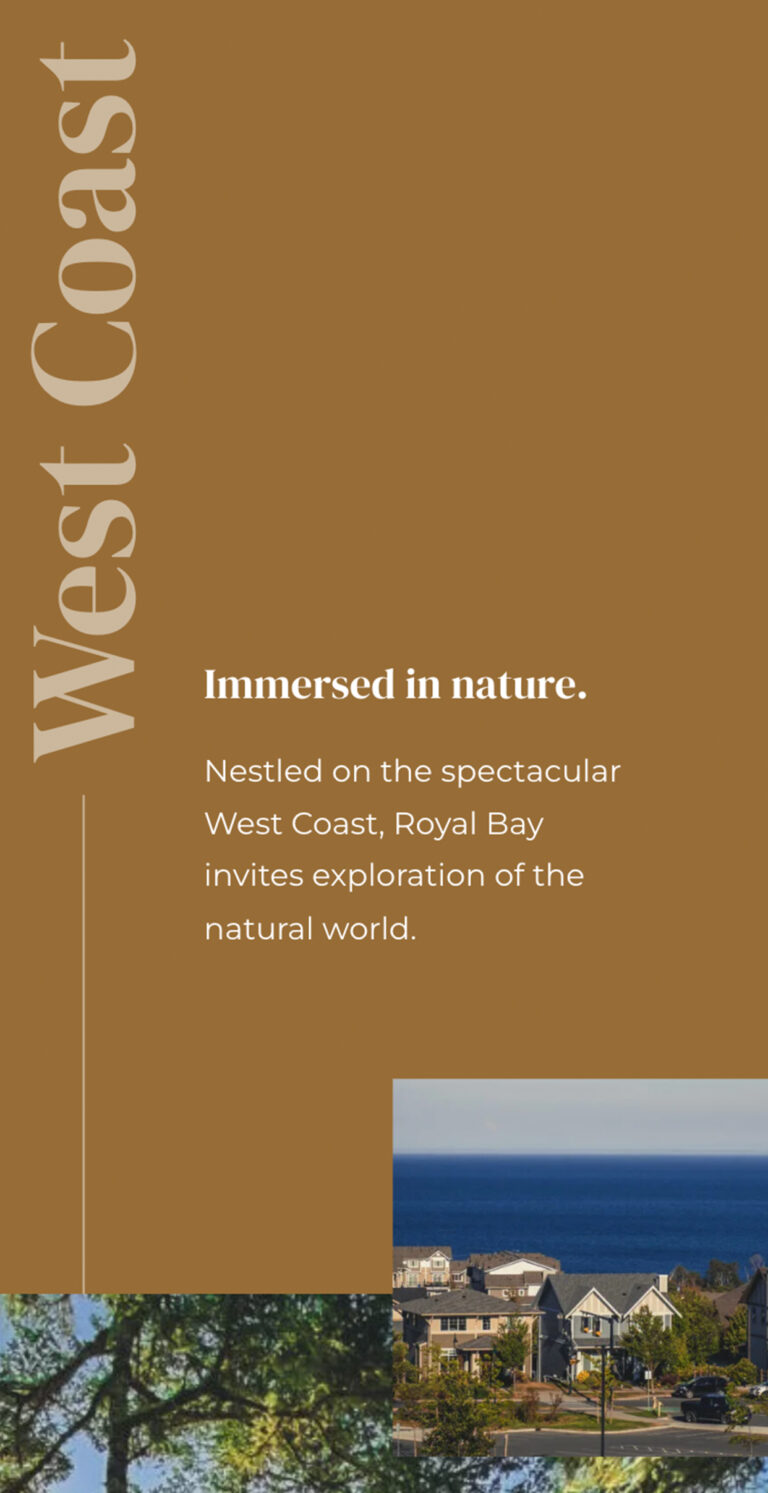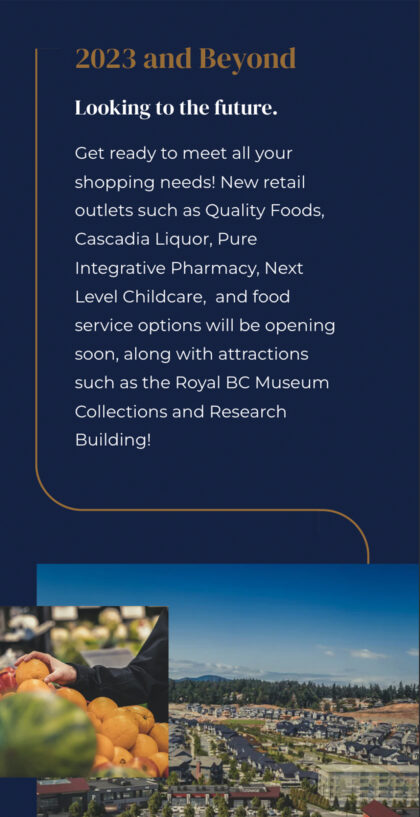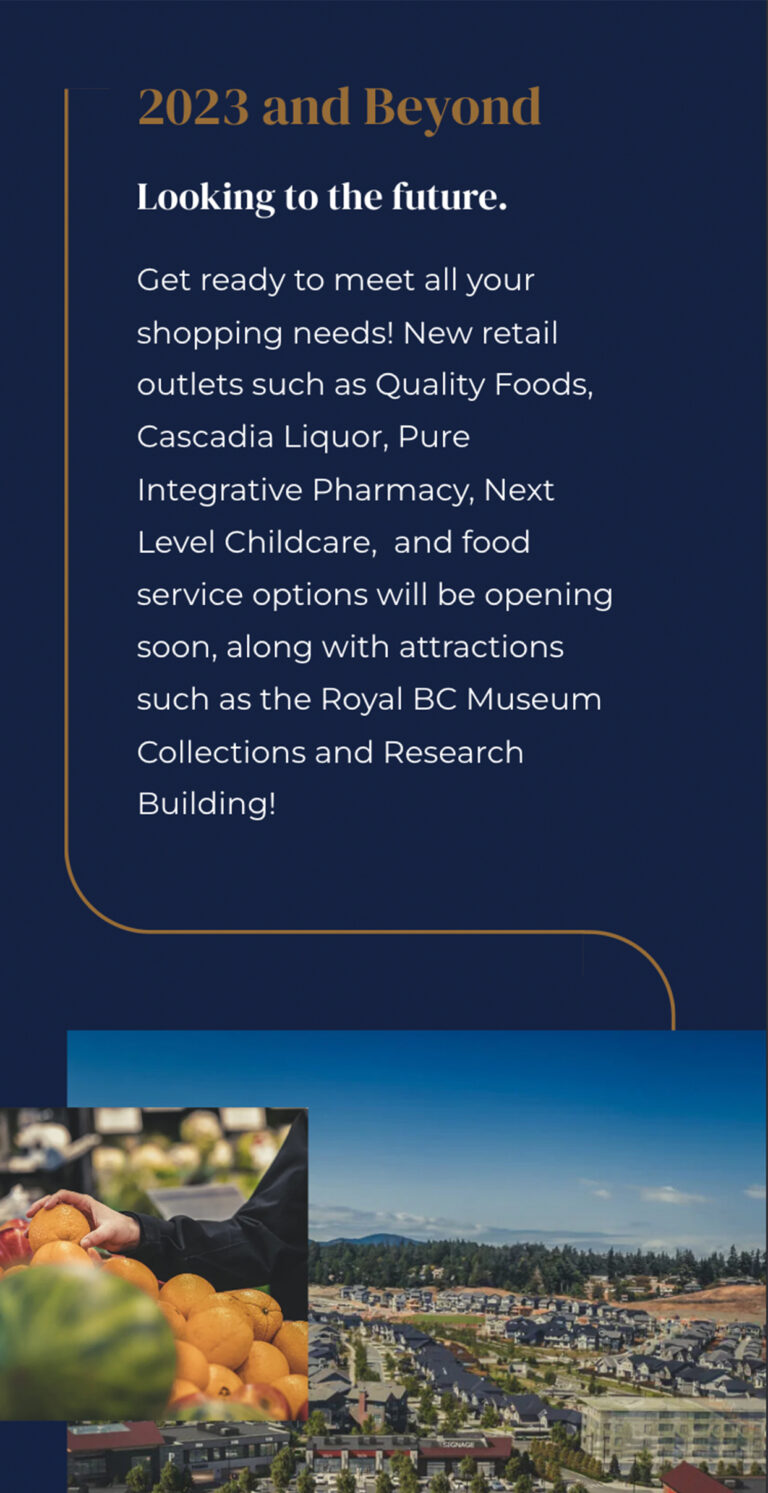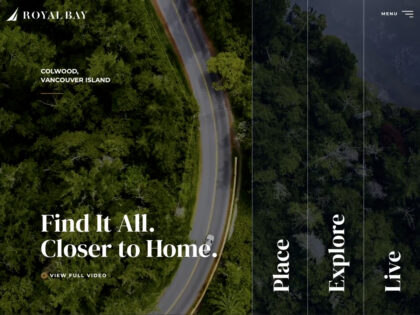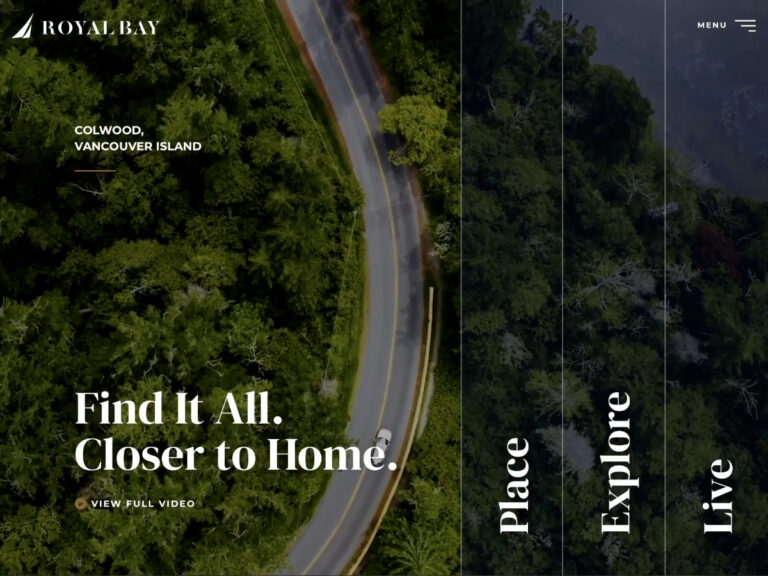 An oceanside community that has it all.
To highlight everything this growing community has to offer, we repositioned the brand to reflect where it stands today and where it's going. We crafted a lively brand pattern that encapsulates the community's focus on meaningful experiences in the natural world and a new tagline–Find It All. Closer to Home.—that communicates Royal Bay's promise to residents and visitors. Stunning lifestyle and wilderness photography and video on the website complement gracefully laid out pages devoted to Royal Bay's story and its many attractions, amenities, and community events. The result is an inviting web presence that calls you to visit.




Behind the Scenes
Where every project's an adventure.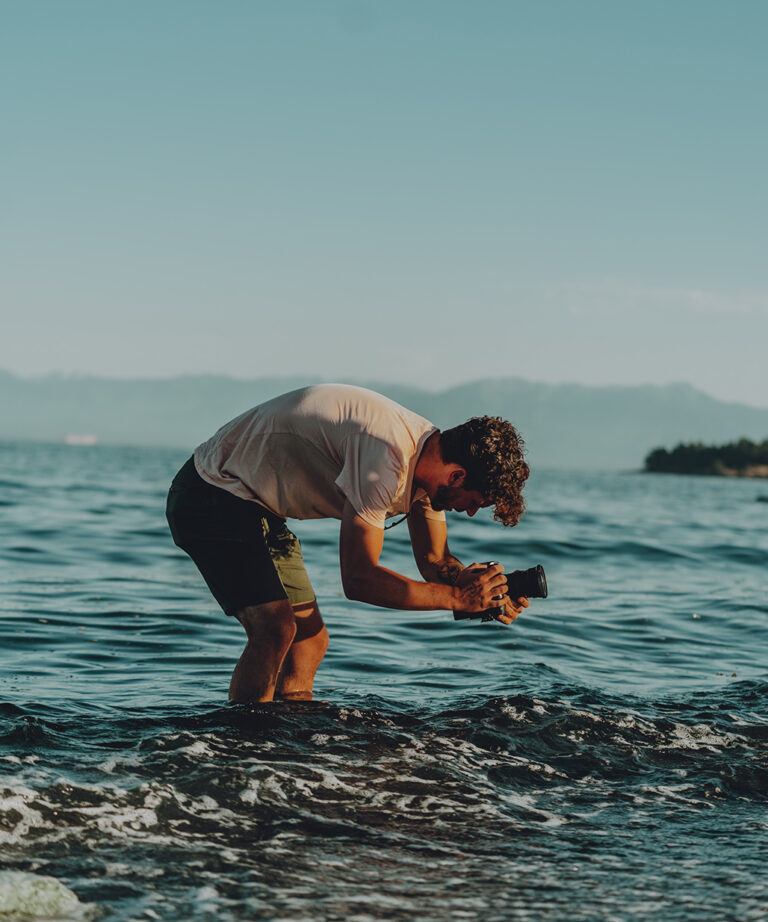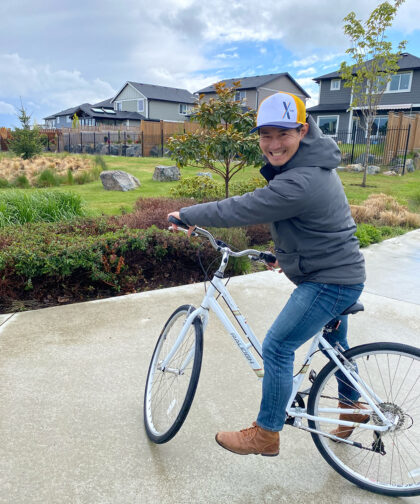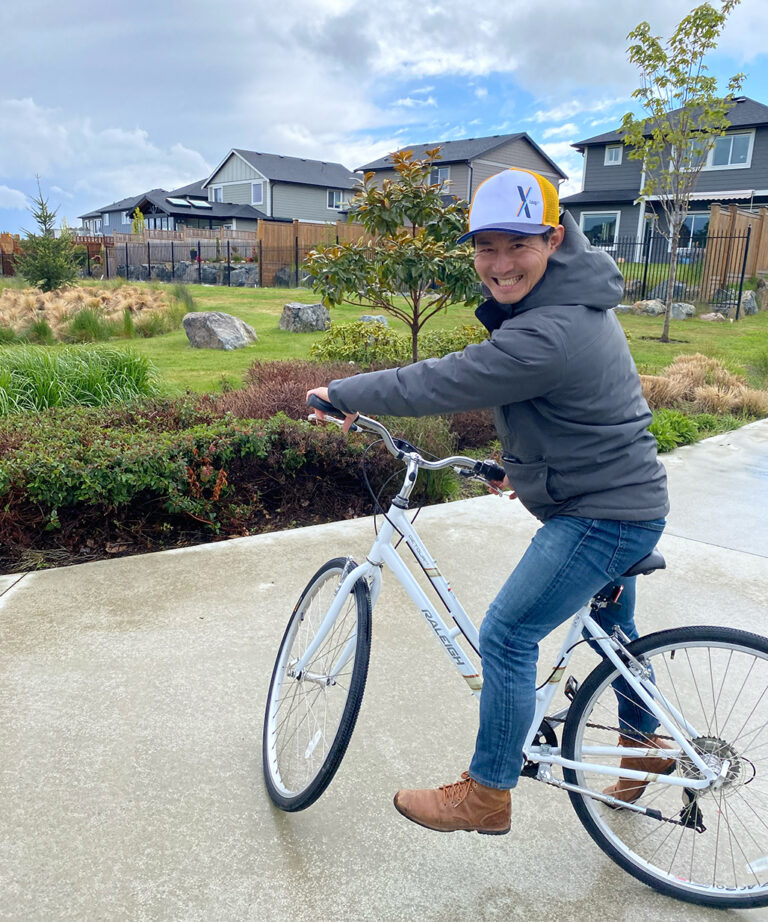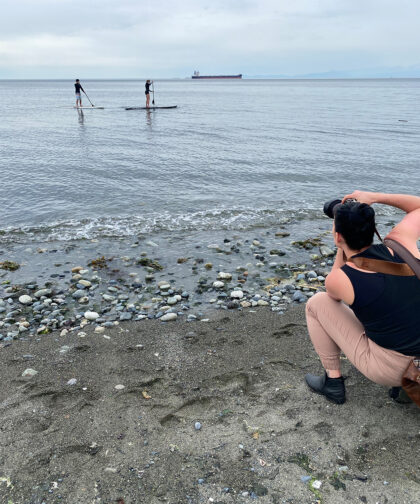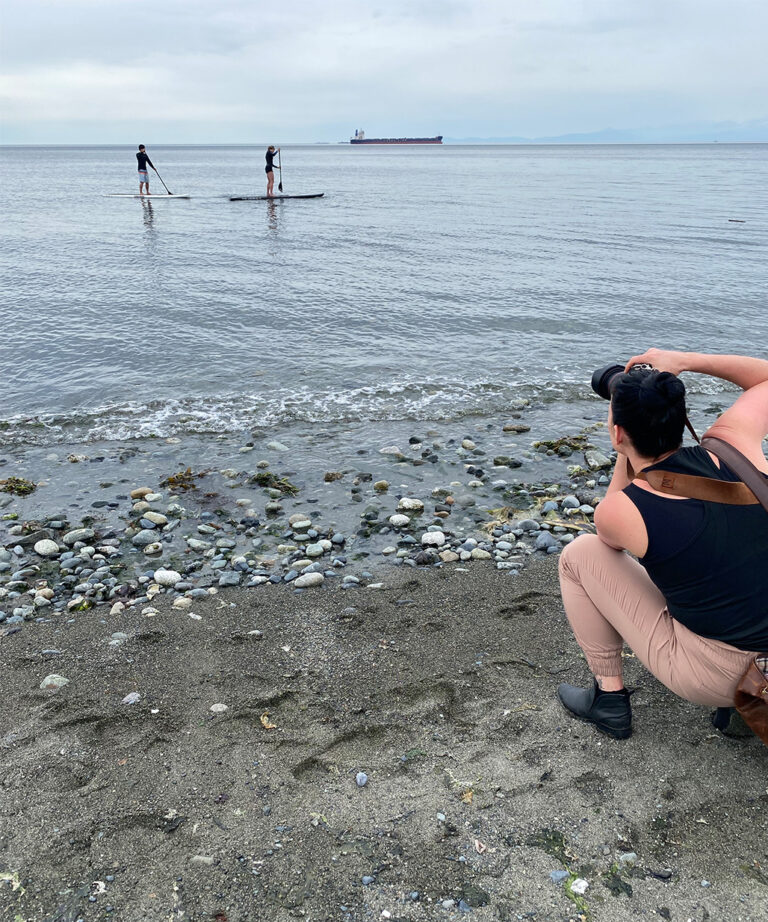 +2