Monk Office has been serving Vancouver Island for over 50 years, outfitting home and professional offices with supplies and design services while creating truly outstanding customer experiences. When it came to designing a new, modern web presence for this well-loved local company, we knew it had to compete with its big-box competitors.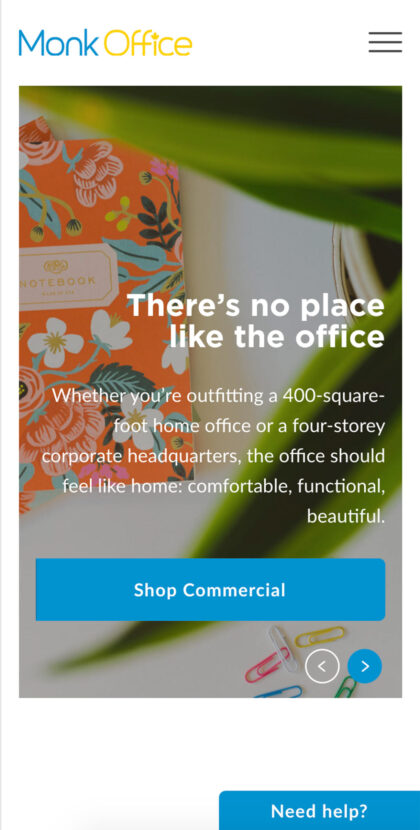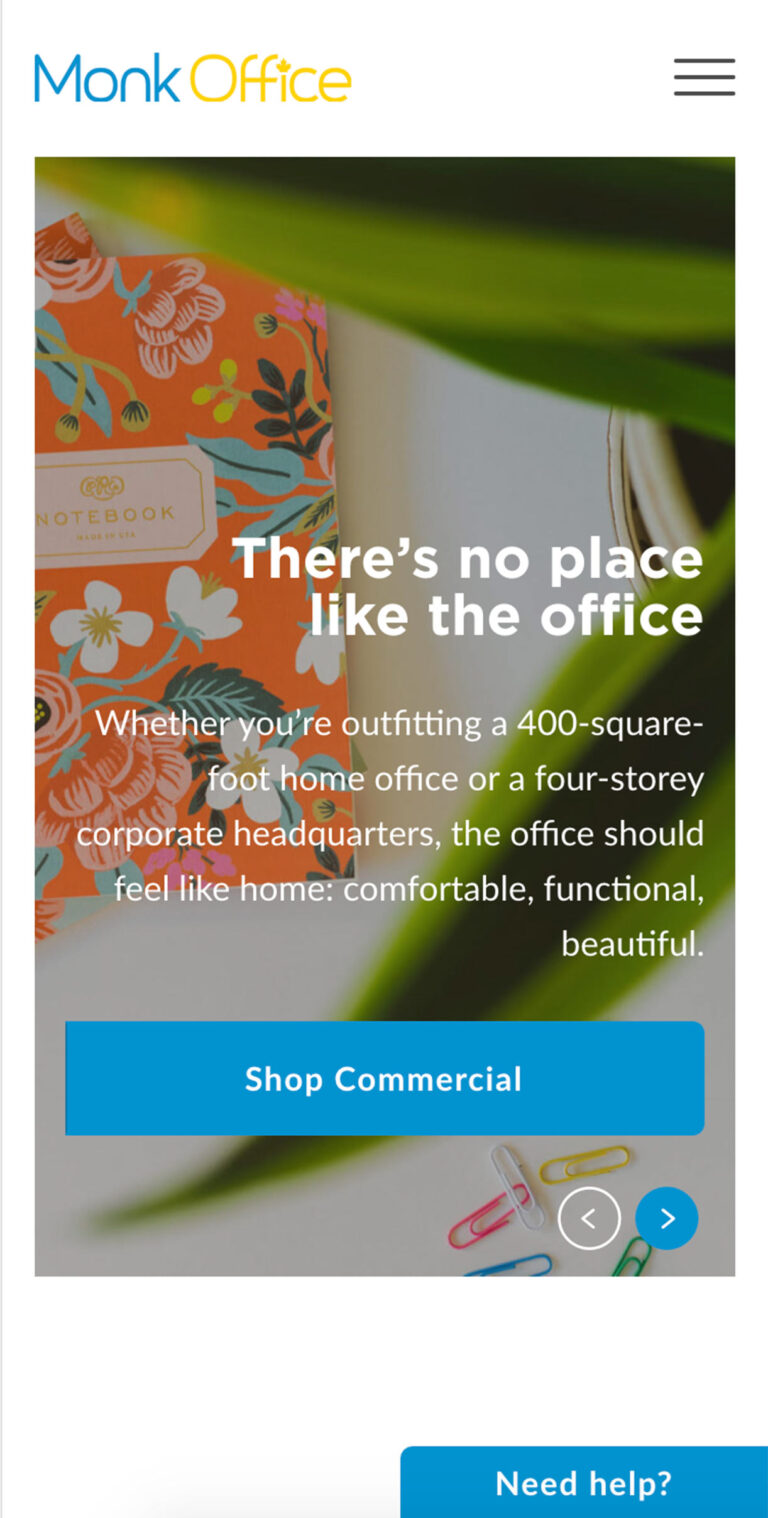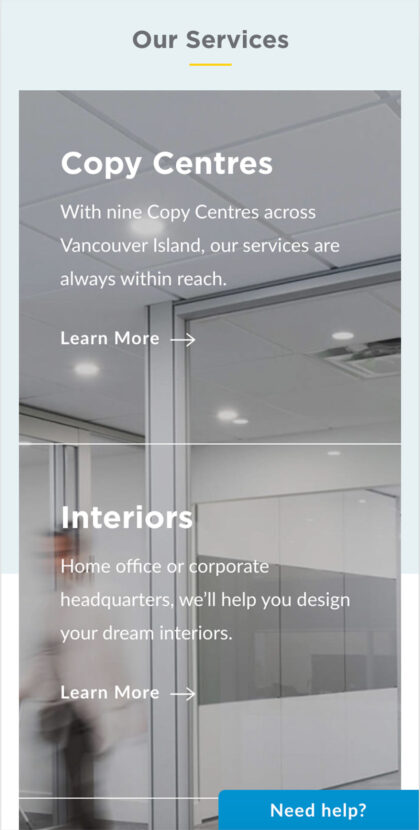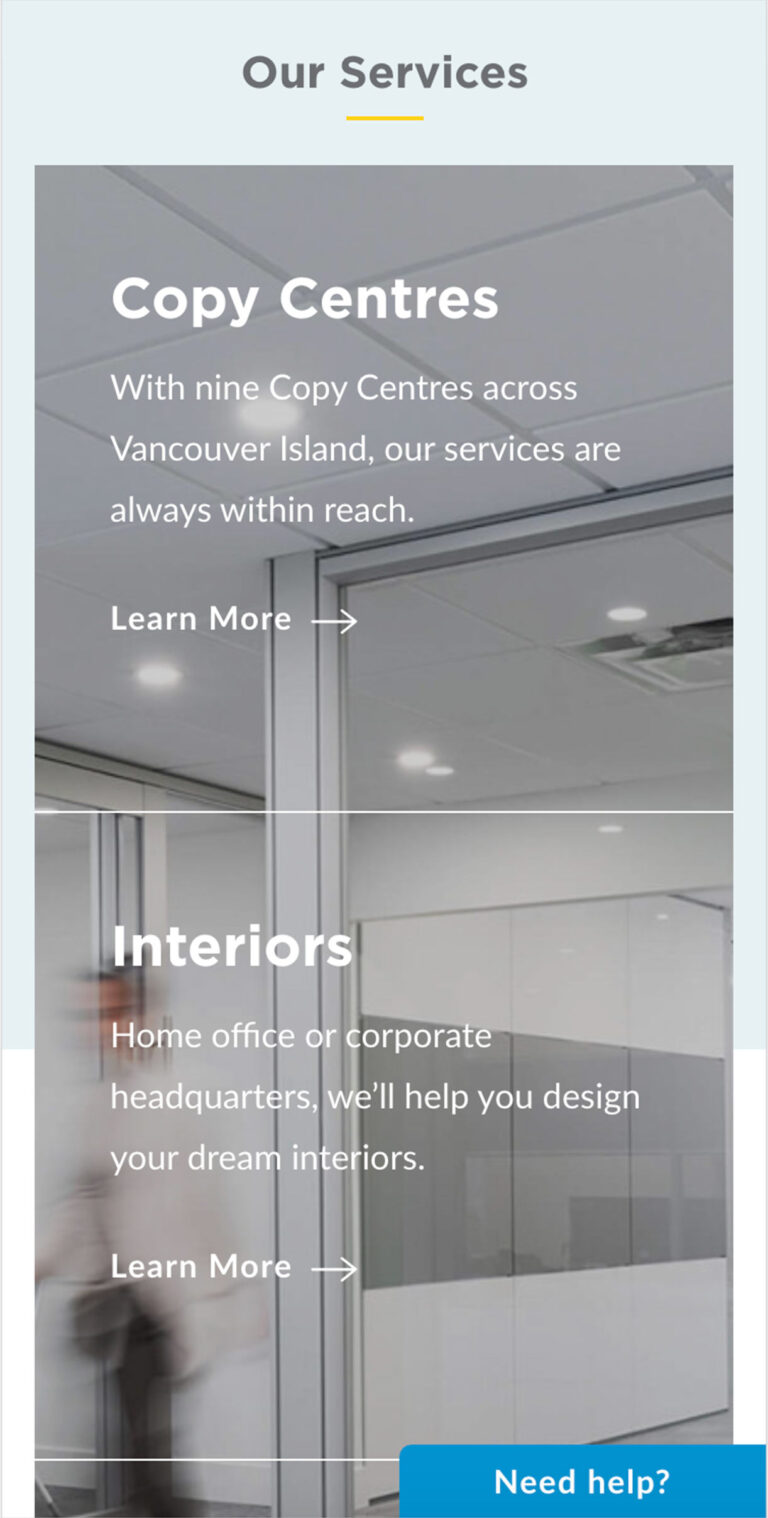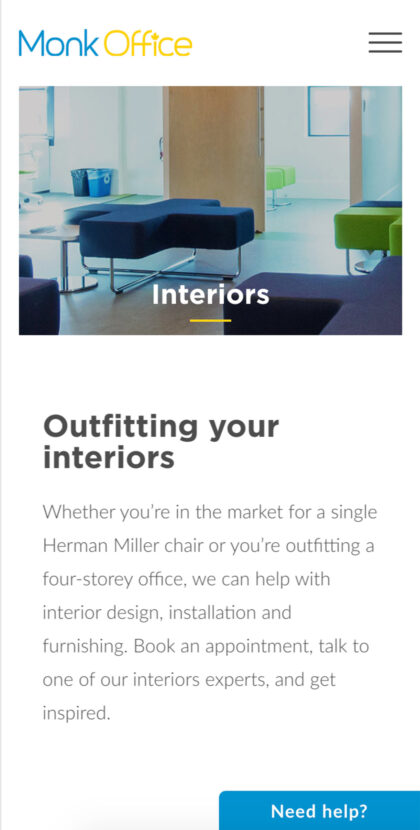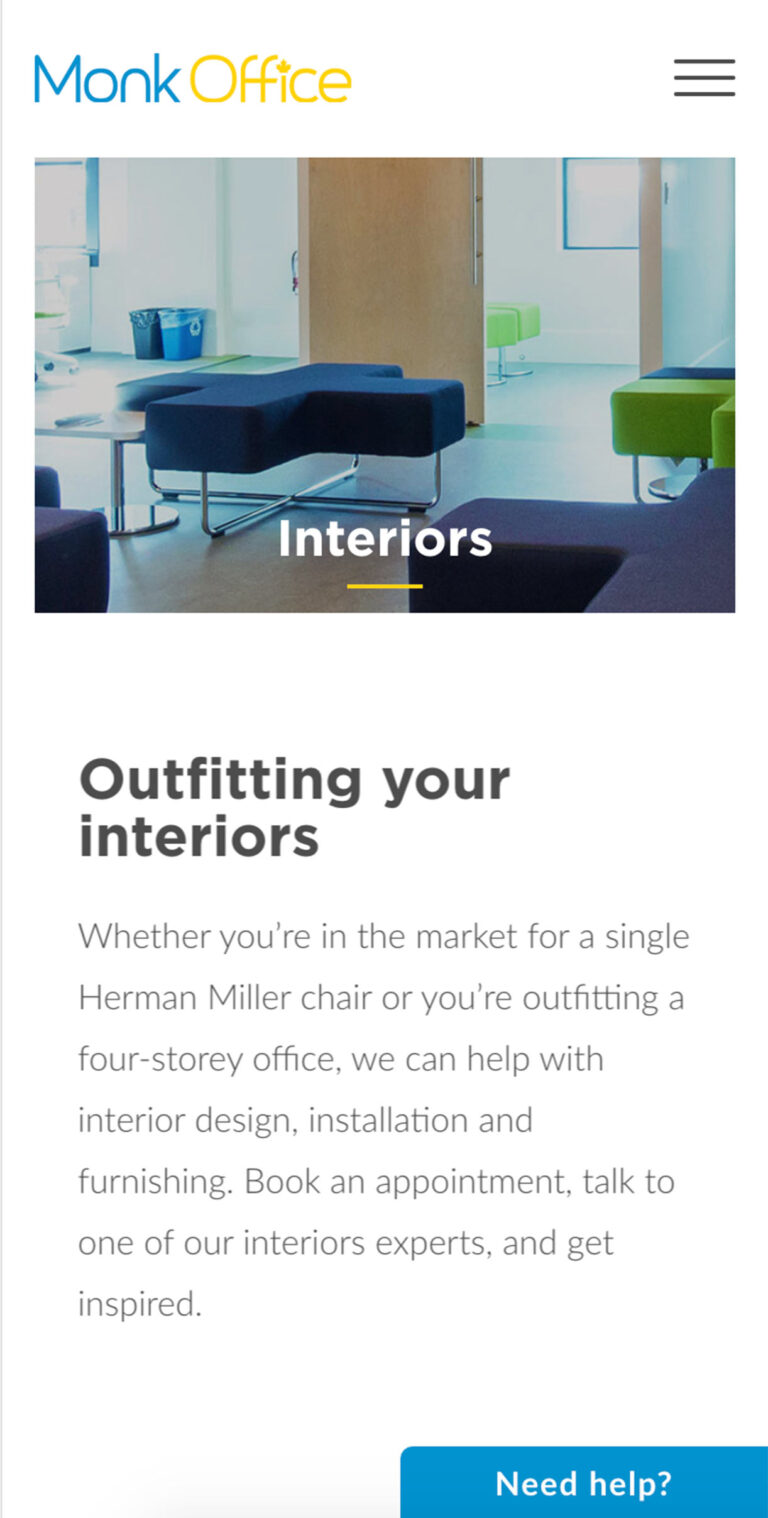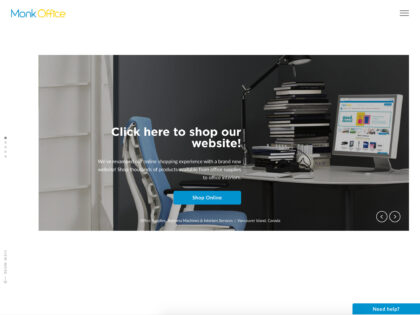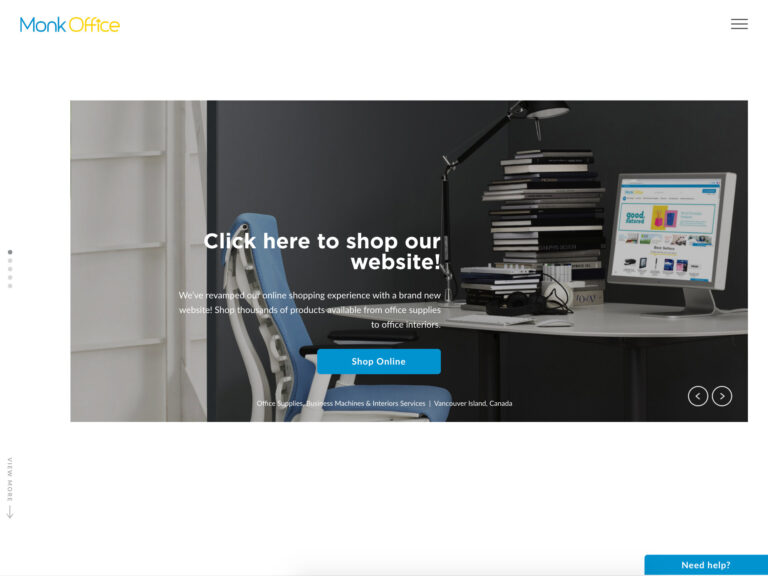 Office design made better.
To celebrate Monk's success and attract attention from new markets, we crafted a new look and feel for the brand. Cheerful icons, custom photography, and lively copy communicate the company's friendly, customer-focused approach and extensive range of products and services. Photographs of the team and local landmarks firmly establish Monk as Vancouver Island's first choice when it comes to great office design.



"You've got a great team! It has been a pleasure working with Leap. Not to mention the final product, a beautiful site that truly reflects where we're going as Vancouver Island's Office Outfitter."