In the heart of Cook Forest in the Pennsylvania Wilds is a lodge with a rich history and a lot of heart. Gateway Lodge has been bringing people together since 1934, providing guests with a magical setting to unwind from the stresses of everyday life, return to a simpler time, and connect with the awe-inspiring beauty of their surroundings.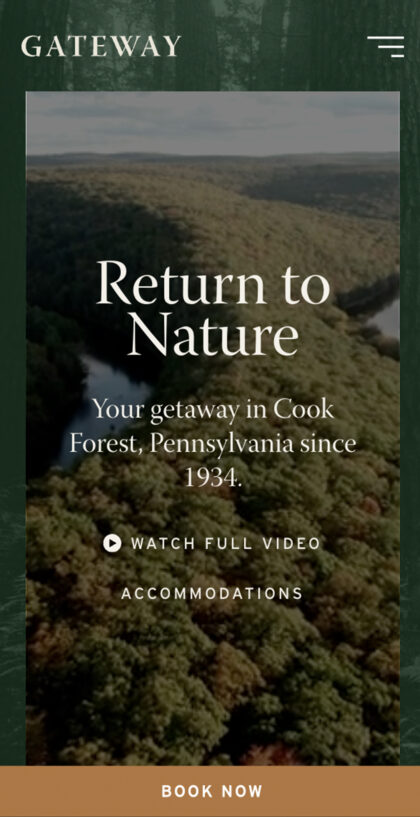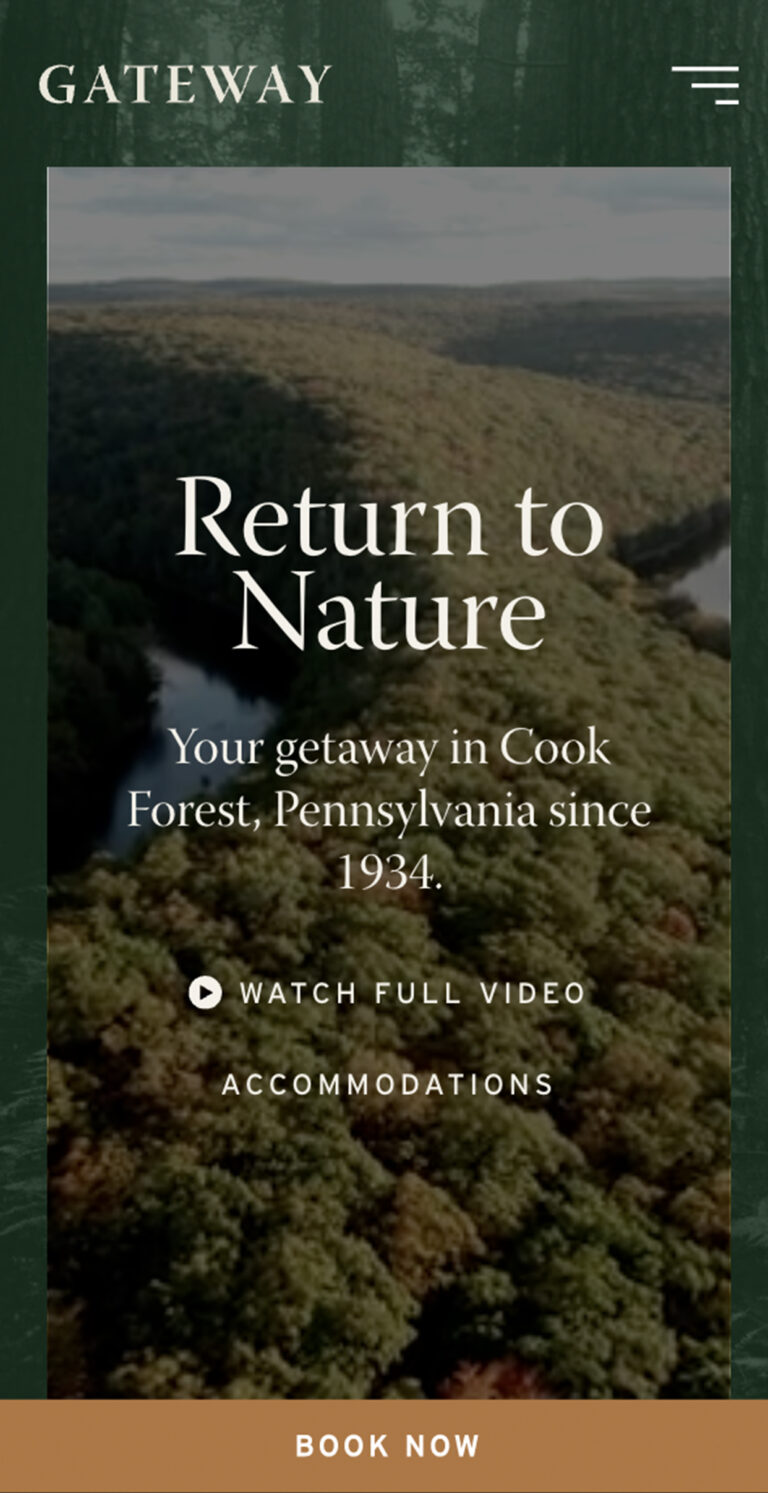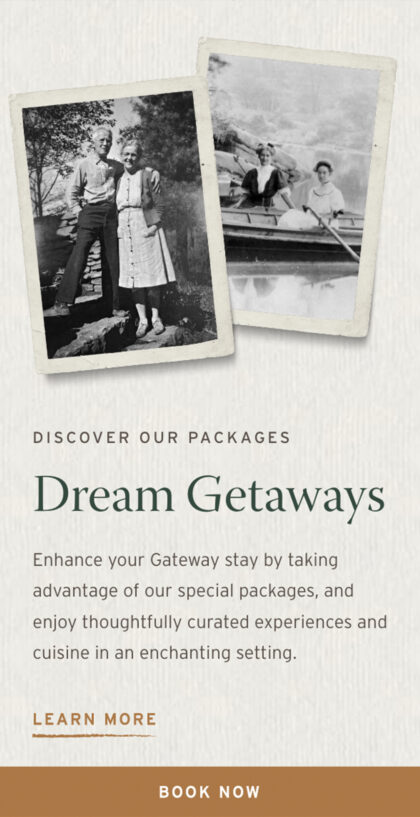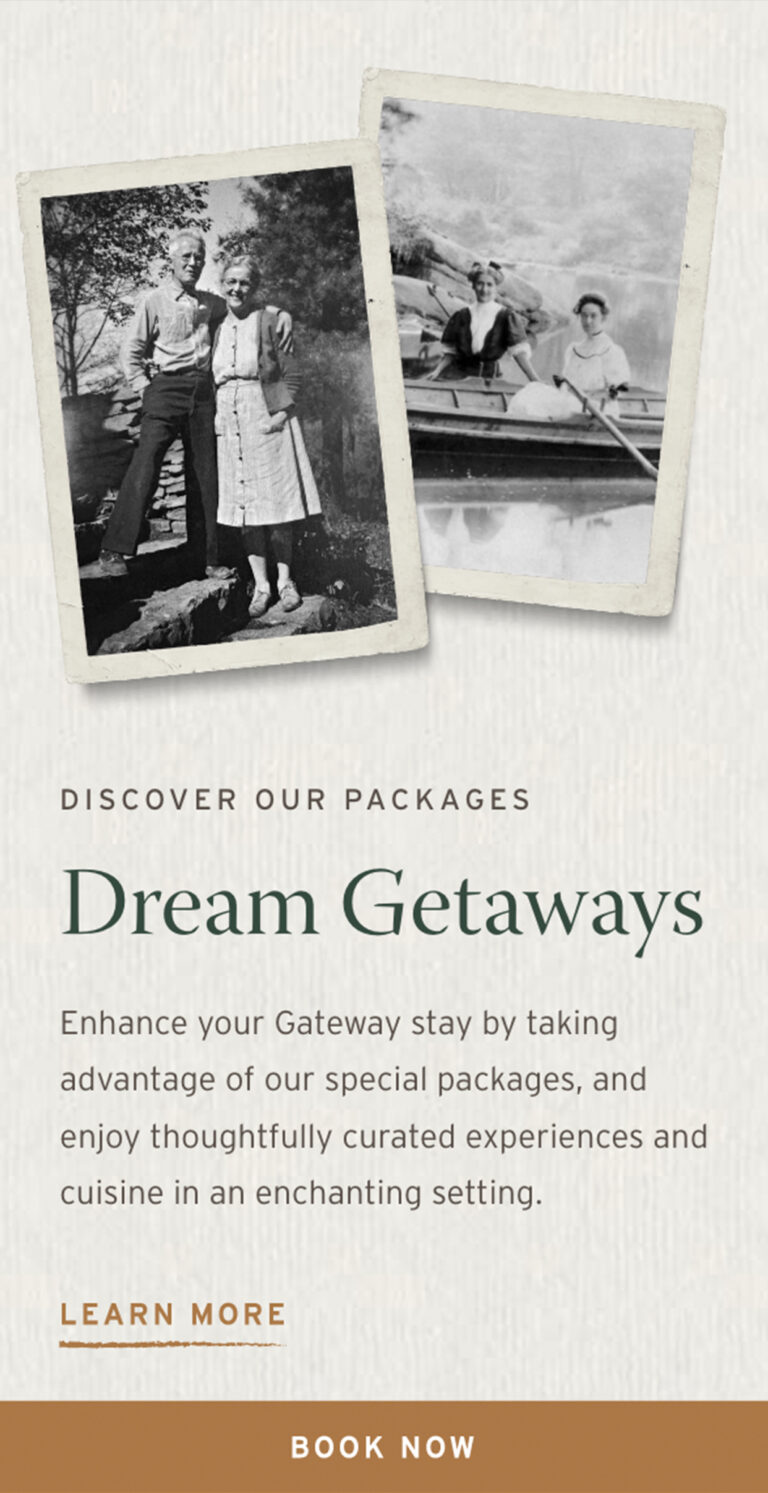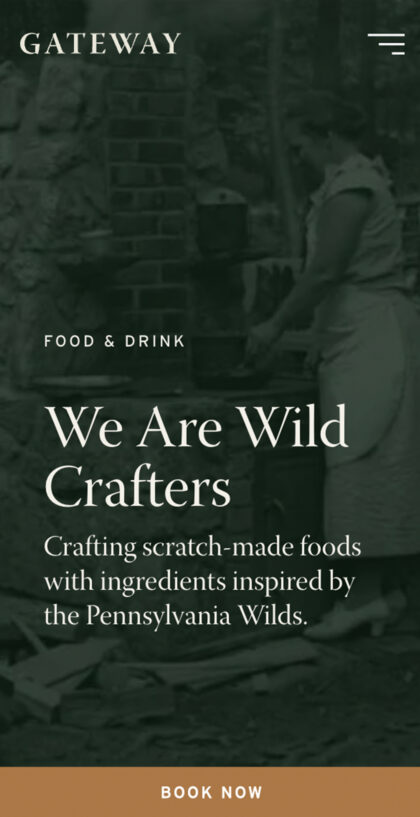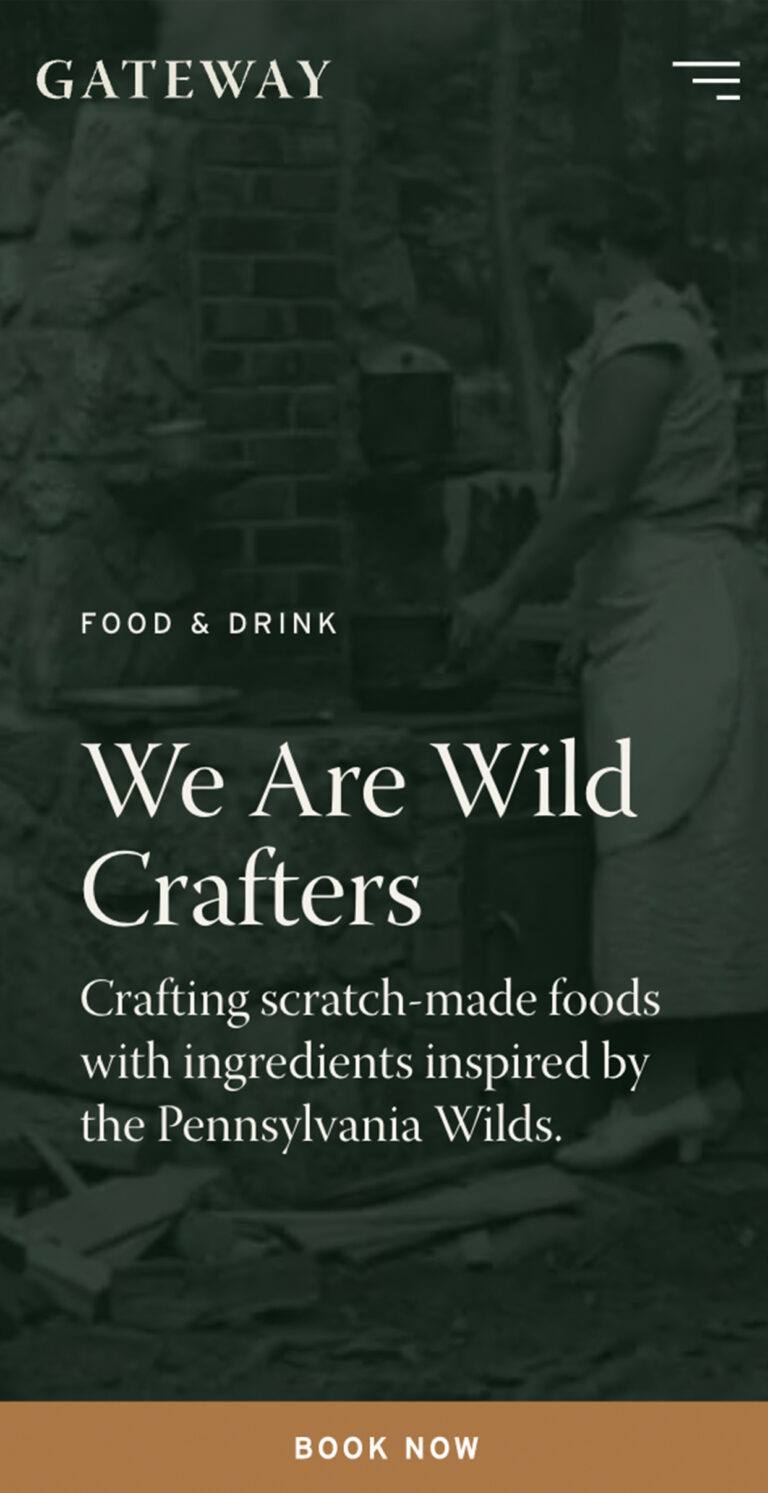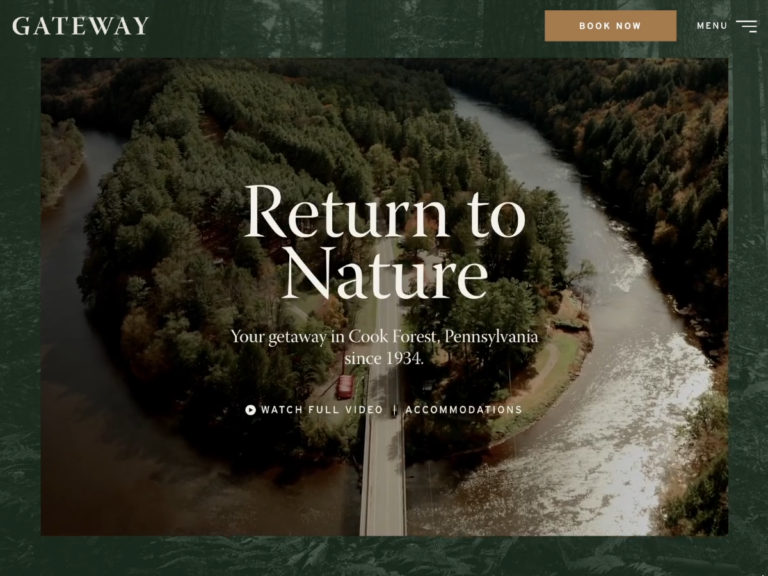 An immersion in ethereal beauty.
To convey Gateway Lodge's romantic setting and warm hospitality, we created an enchanting web presence graced with beautiful, larger-than-life photography and video, storytelling centred on connection and discovery, and little touches that make a big impact, such as hand-drawn illustrations by a local artist and archival photographs that evoke the lodge's rich history. Simplified navigation and information presented clearly and concisely make it easy for visitors to dream about—and then book—their perfect wilderness getaway.