With its two clinics in Victoria, Fix has been the go-to place for Victorians seeking multidisciplinary therapies since 2011. Clients choose them for their passionate, collaborative team, beautiful spaces, and seamless administrative process. After a decade, however, their brand needed a refresh.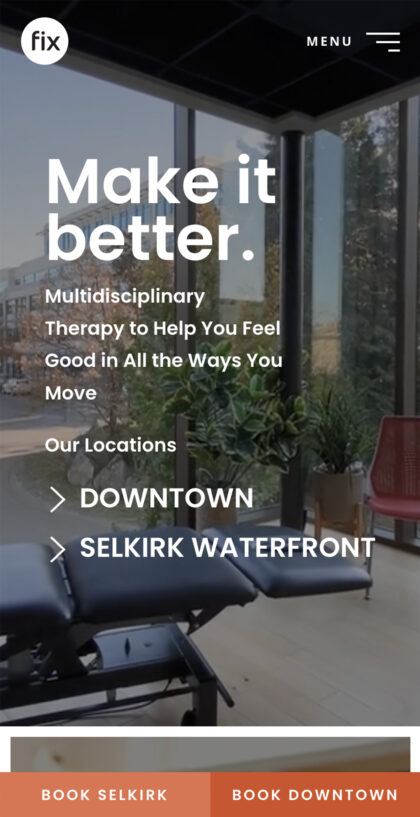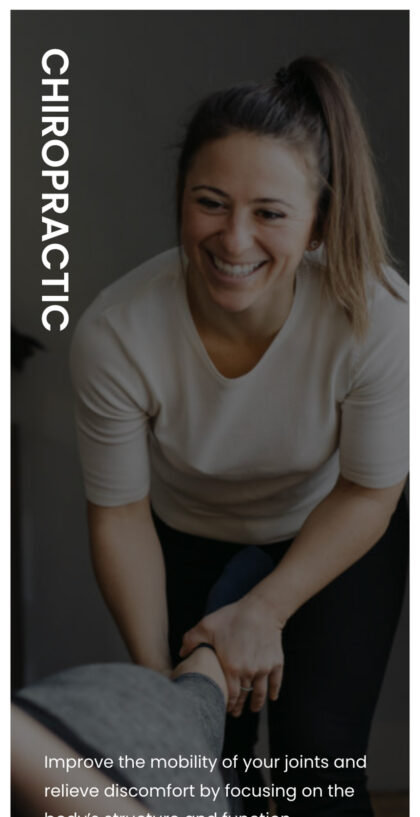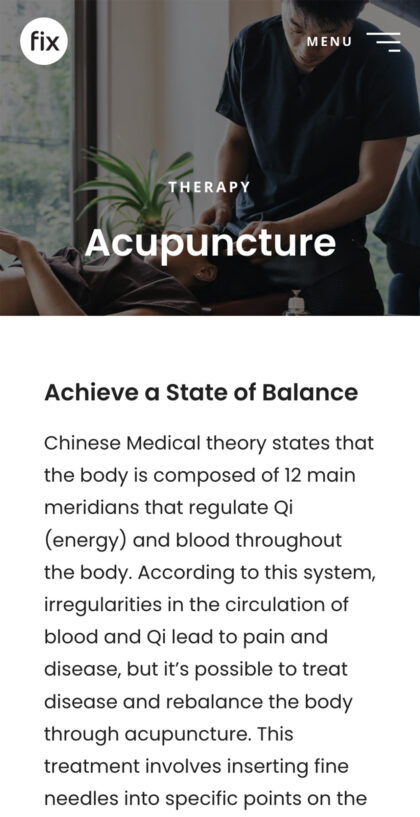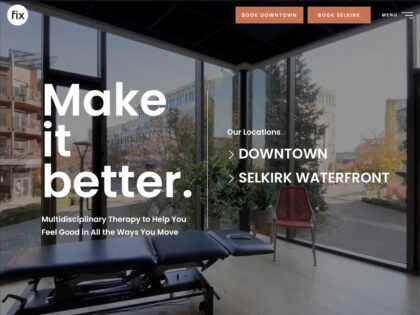 Great care made accessible.
We updated and simplified their logo, then gave Fix an attractive and approachable online presence that reflects their success, introduces the team, and draws out the brand benefits. Bringing in lifestyle imagery, we gave Fix a modern spin. The new site better serves their existing clientele while creating opportunities to attract new audiences. It captures what Fix is all about: helping people move better and feel good as they go about their lives. It's important work, and we're excited to play a part in Fix's continued success.