Launching ByDesign Dentistry
ByDesign Dentistry's name says it all: this is a dental practice aiming for excellence, from the personalized patient experience, to the custom dental treatments, to the use of advanced technology. This same thoughtfulness and care is evident in their mission—to help everyone achieve a beautiful, healthy smile. To launch ByDesign, an evolution of Dr. Aminzadeh and Dr. Ballo's well-established clinic in Vancouver, we created a word mark, art directed photography and videography, and designed a sleek, user-friendly web presence.
A Thoughtfully Designed Logo
To capture ByDesign Dentistry's sophistication and craftsmanship, we created a logo where the letters B and D are given an angular shape and made to fit together perfectly, evoking the precision and exquisite fabrication of a Swiss watch. The word mark is confident and clean, with the sweep of the letter Y gesturing to the clinic's reputation for artistry. A colour palette of metallic blue, metallic silver, and slate further emphasizes the brand's elegance.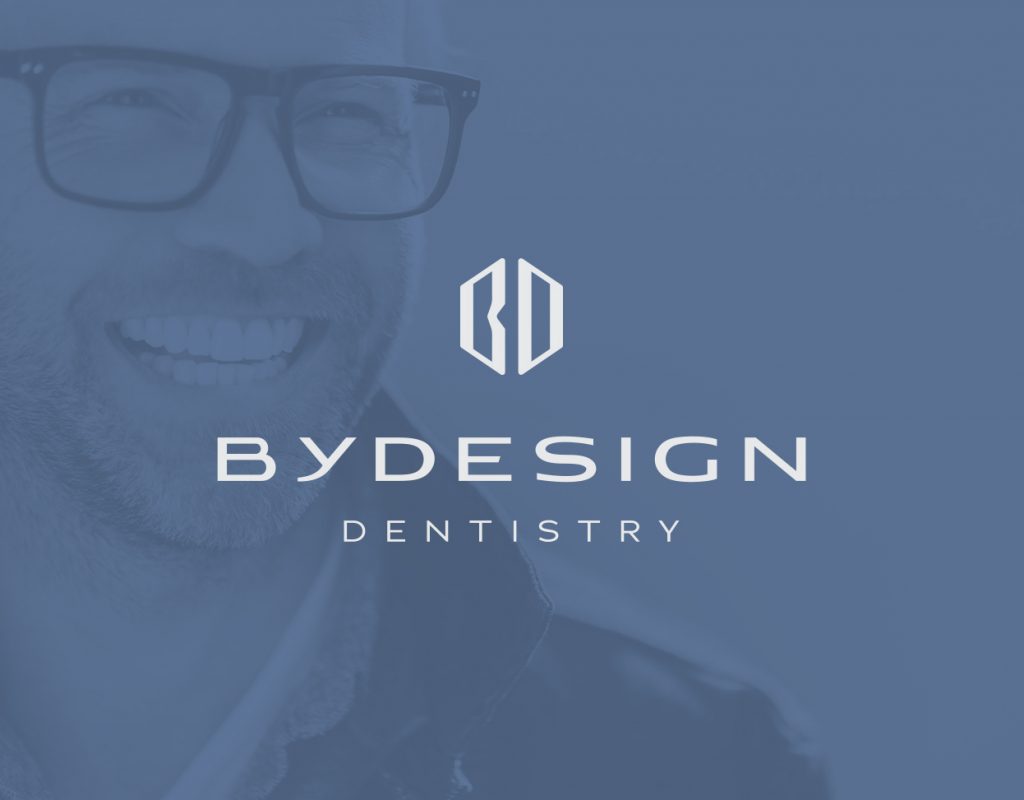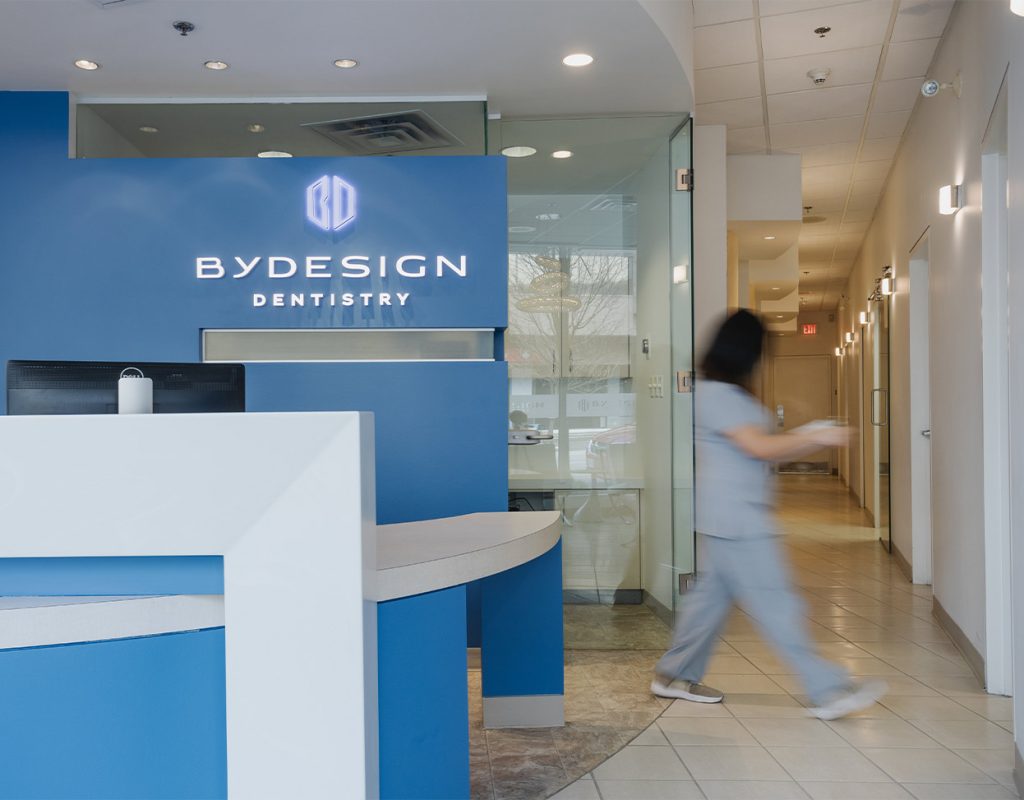 A Web Experience that Inspires
For this mission-forward brand, we wanted to highlight the transformative power of a healthy mouth and beautiful smile. A homepage video celebrates life lived well, featuring scenes of people enjoying the natural splendour of the West Coast and connecting with loved ones. We also art directed photography and videography to showcase treatments, introduce the ByDesign team, and welcome visitors to the clinic's gorgeous space. The website as a whole is geared towards patients, providing a clear overview of services, the clinic's approach and values, and what to expect during your first visit.
Friendly and reassuring with a distinctly luxurious feel, ByDesign Dentistry's web presence announces an exciting new brand redefining dentistry in Vancouver.
Client: ByDesign Dentistry
Title: Building a World Where Everyone Smiles
Project: Brand / WordPress Website / Photography / Videography