For many, Chace Whitson's name is synonymous with real estate on the Saanich Peninsula—and for good reason. A leading realtor on Vancouver Island, Chace brings his passion for real estate, friendly personality, and entrepreneurial drive to everything he does. We created a web presence for Chace Whitson Real Estate Group that has a luxurious look and feel, provides clients with essential information, and spotlights the dedicated realtor at the heart of this brand.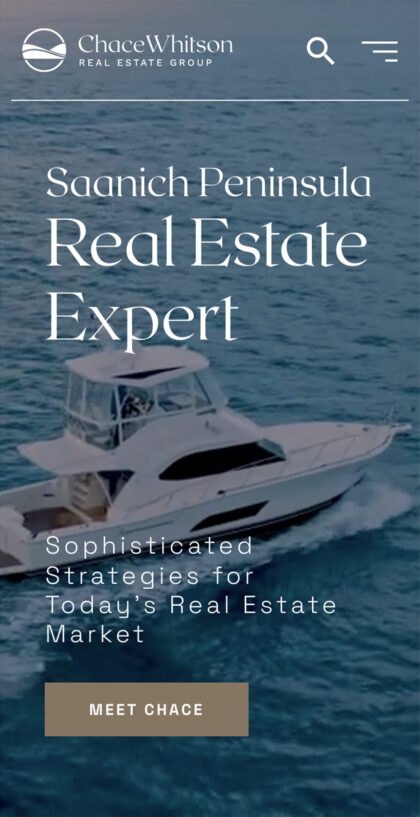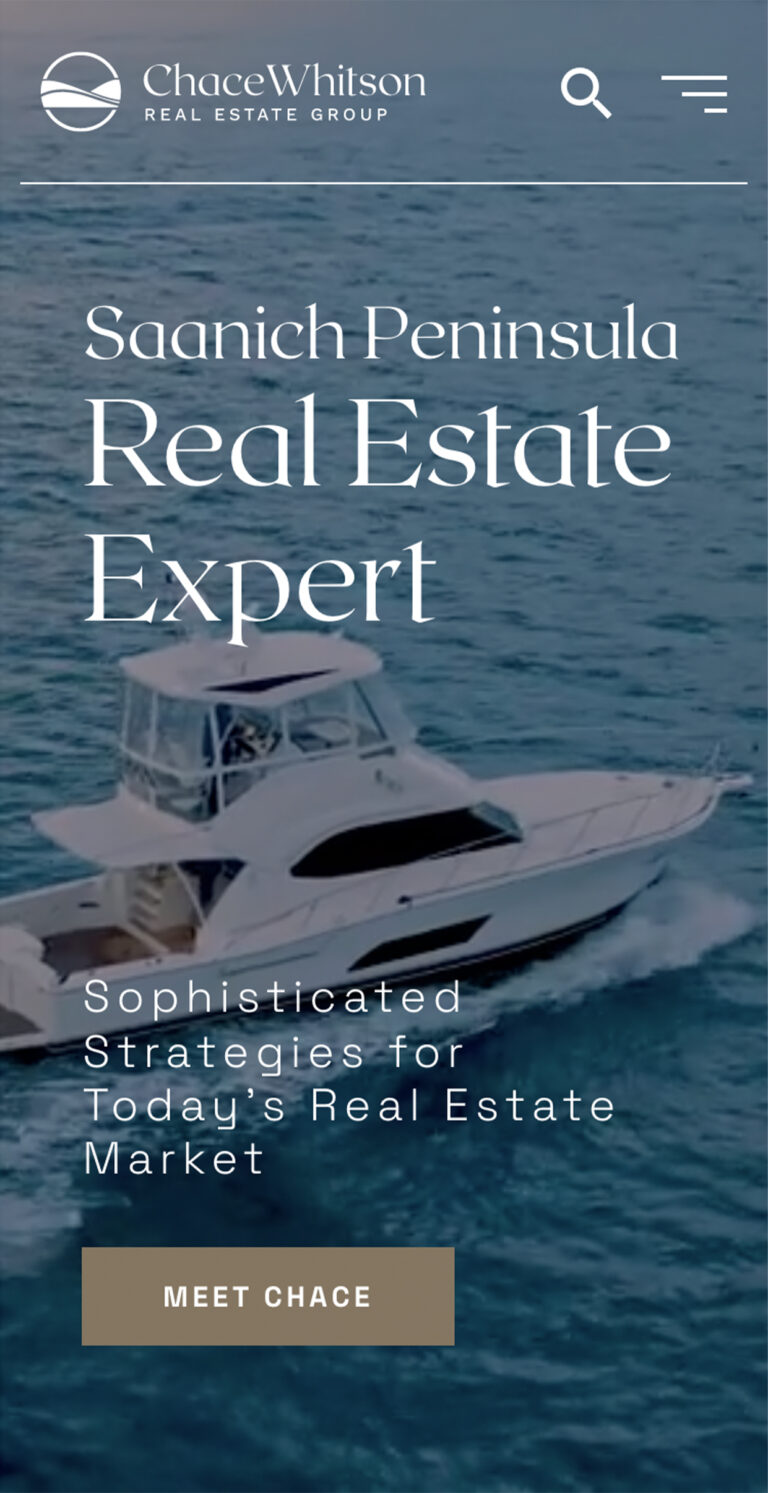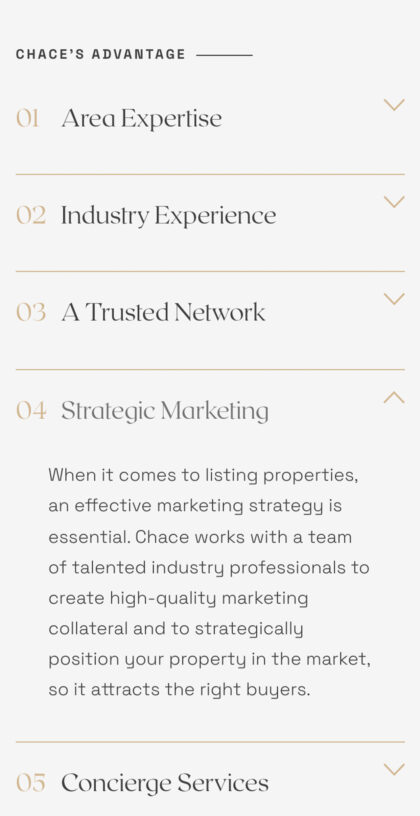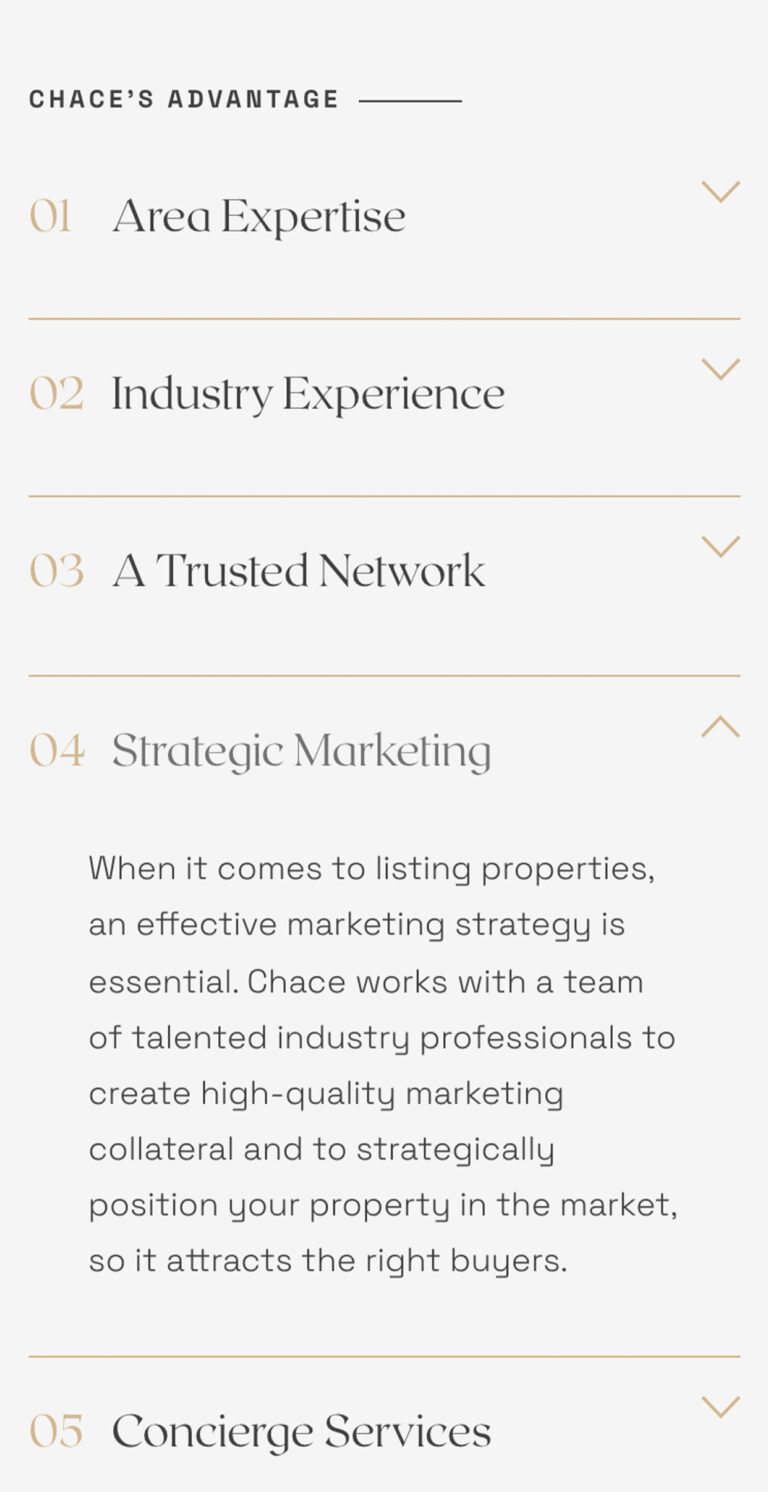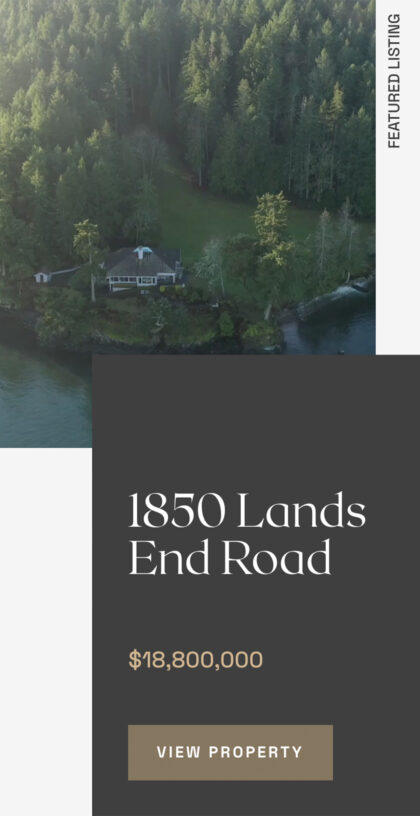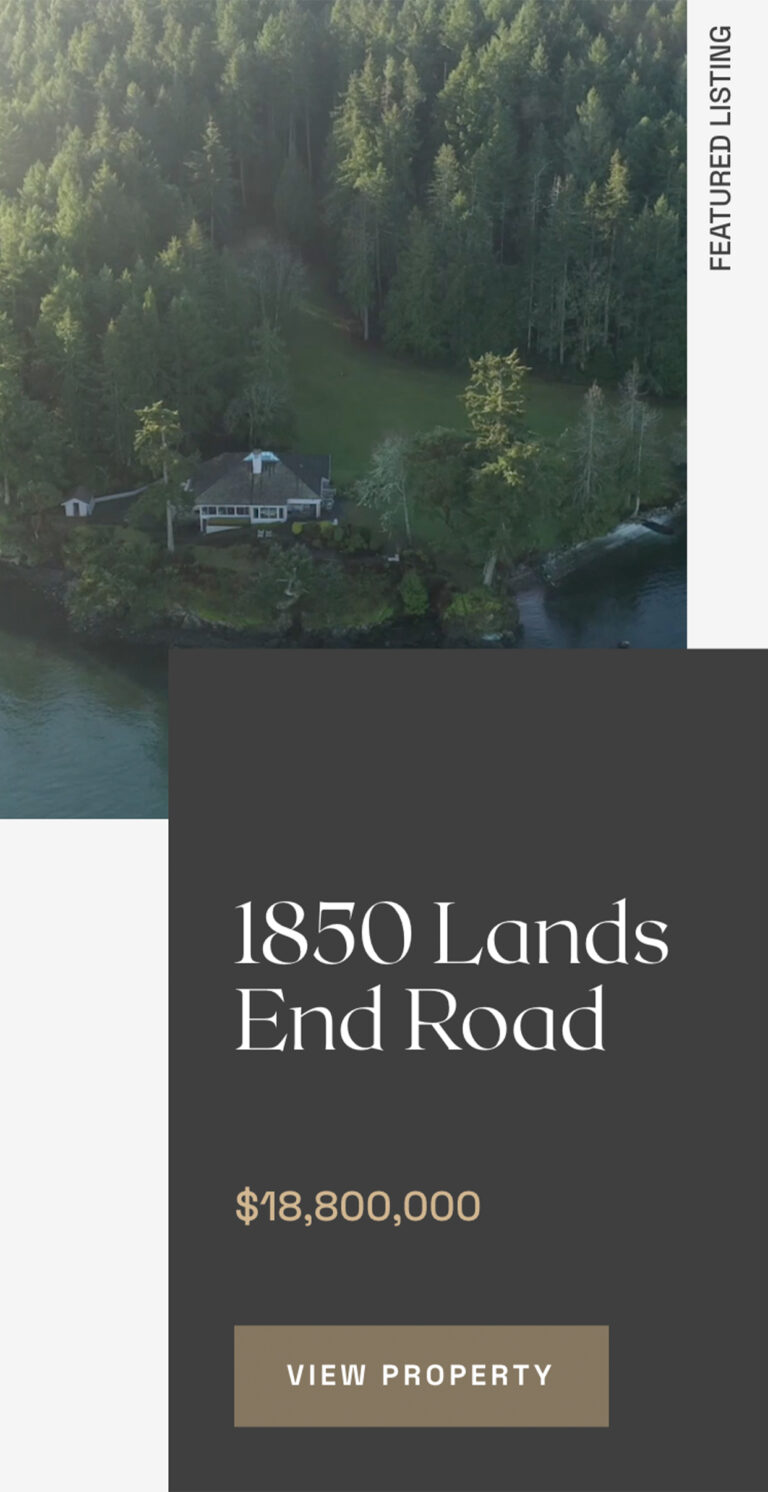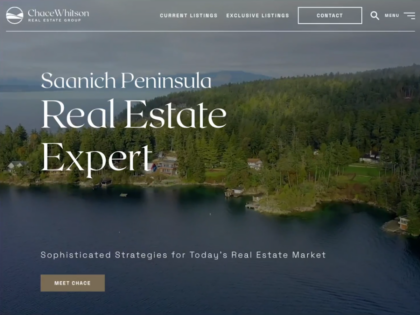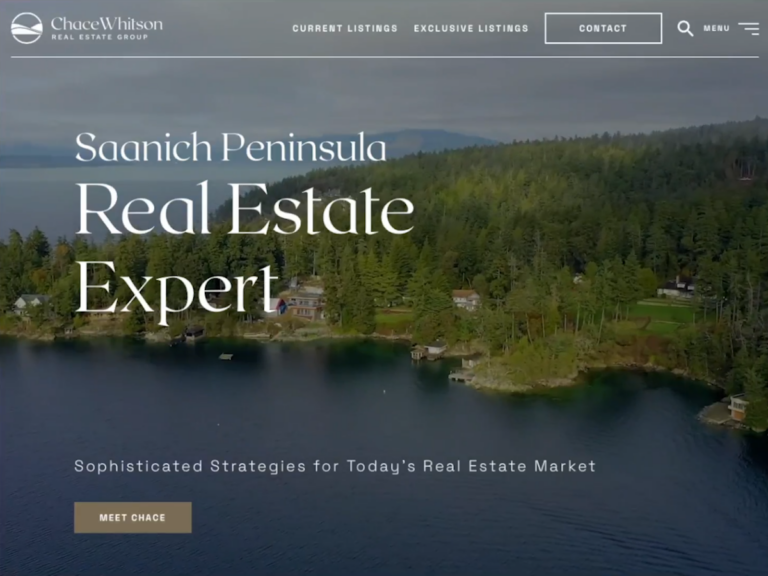 West Coast sophistication.
One of the perks of working with Chace is getting to tour waterfront homes—arriving by boat. To replicate that momentous sense of arrival, we created a website that calls to mind high-end architecture magazines. Oversized images, large typography, and immersive videos showcase beautiful properties and the allure of the Saanich Peninsula. Since Chace is intimately tied to his brand, we devoted space to telling his story and outlining the benefits of his services, from tailored marketing, to partnerships with industry experts, to a wide-reaching international network.