An established insurance litigation law firm based in Victoria, Carfra Lawton LLP turned to us looking for a fresh approach to their online presence. We re-envisioned the possibilities of the corporate law site, balancing personality with professionalism, providing easy access to the lawyers' profiles, and expanding the areas of practice.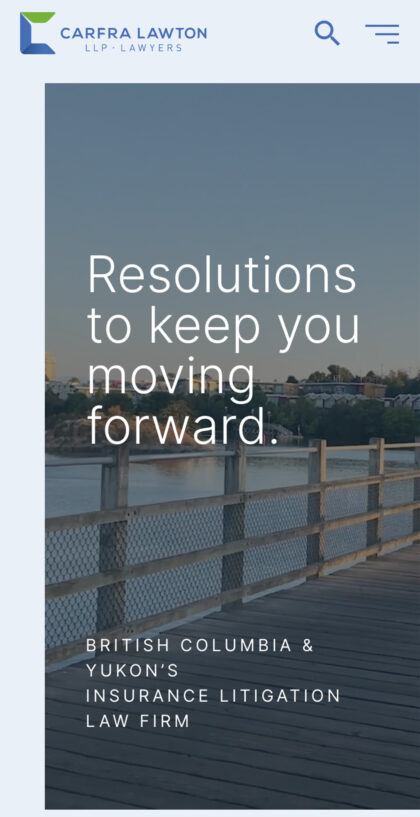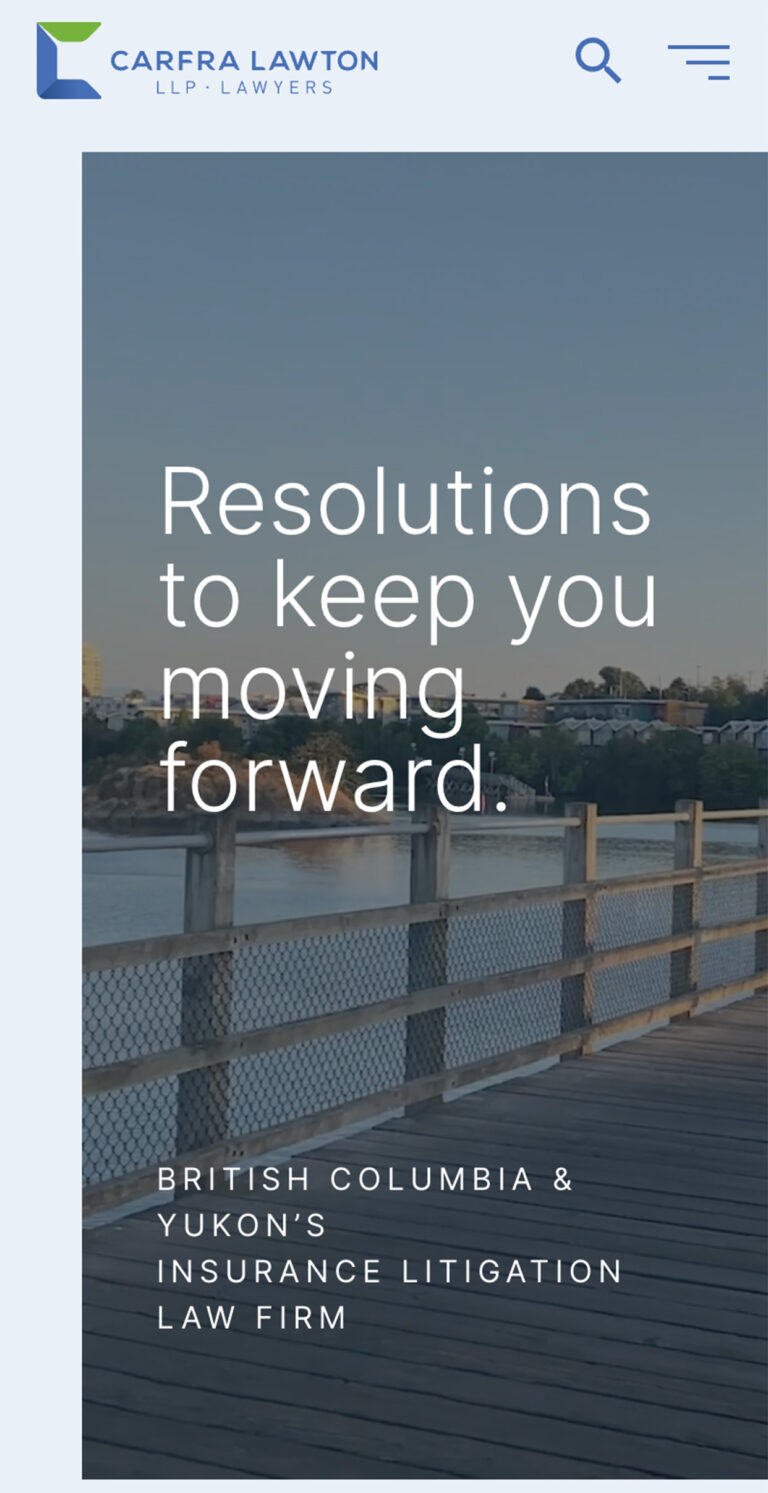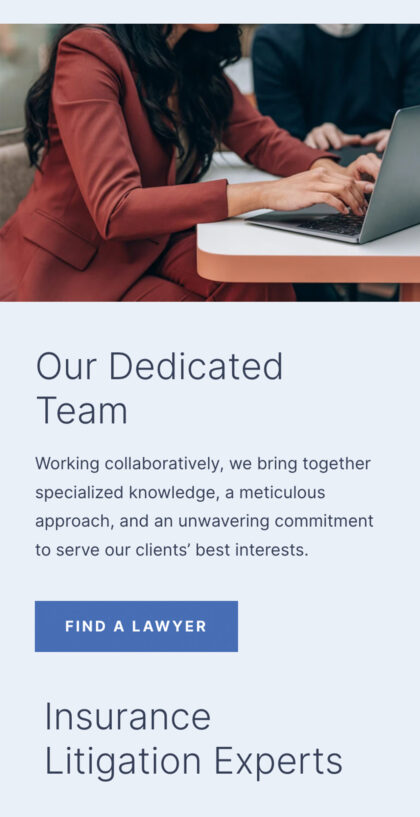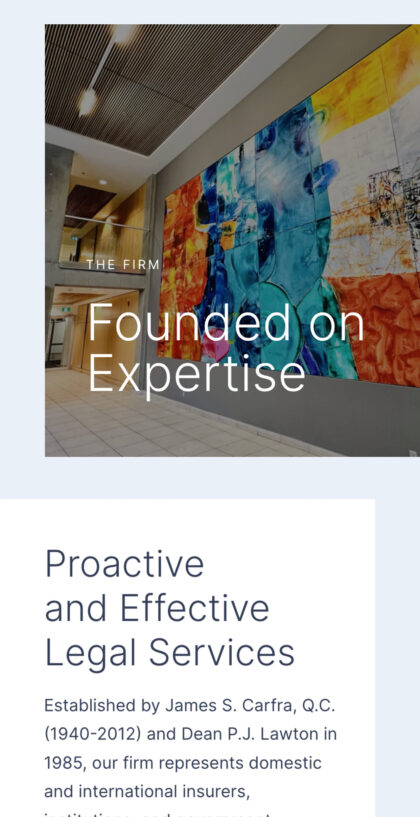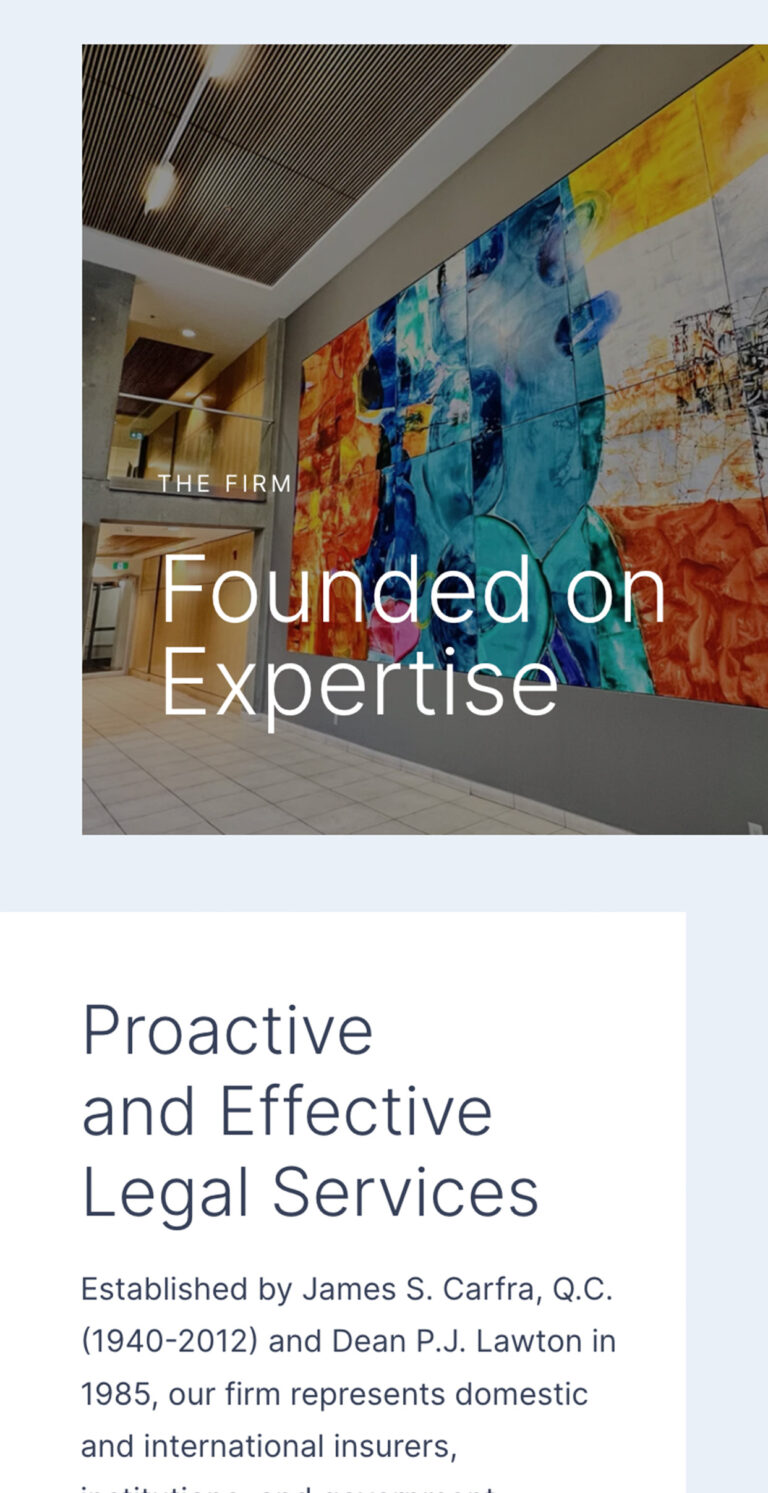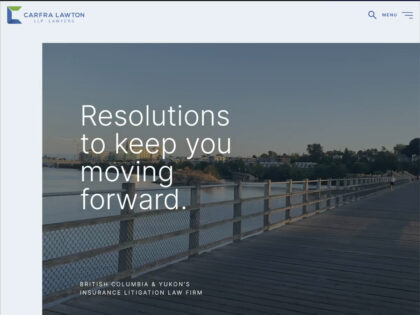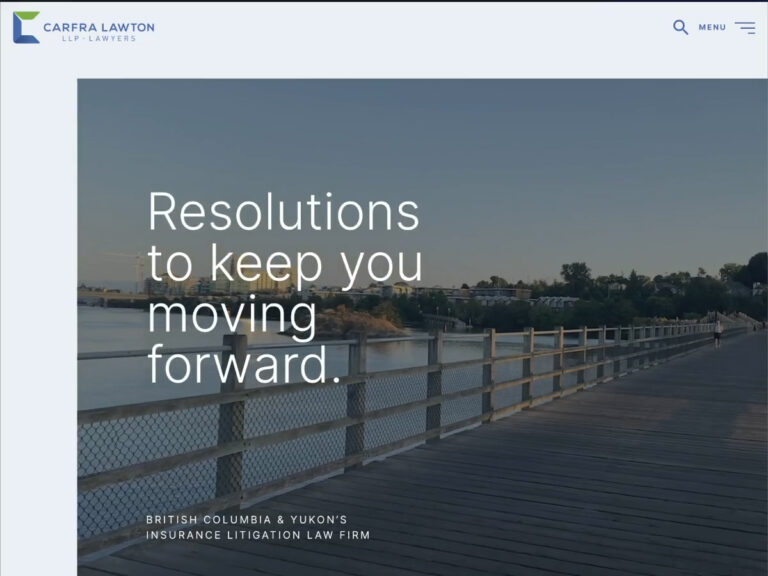 Evolving with the times.
The new site boasts a sleek look and feel, with shades of blue and white that complement the brand colours, oversized typography, and stunning photographs of the West Coast. The home page video gracefully communicates the firm's mission: "Resolutions to keep you moving forward." On the team page, we captured each member's warmth and personality with quotations and photographs about their interests. The result is a web presence that reflects Carfra Lawton's sterling reputation, friendly team culture, and sense of place.




"Leap delivered us a website that was better than we could have imagined! The team at Leap took our various, sometimes random ideas and turned them into exactly what we wanted but hadn't been able to envision. They helped us to hone in on what was really important to us, what we wanted to see but also what we needed the site to do for us. Neil, Brandi, Marisa, Geneva and everyone behind the scenes did an amazing job! Thank you for all of your help and patience! Looking forward to collaborating again!"