BOSA Development is well-known for building amenity-rich residential and mixed-use communities in Western Canada and the U.S., which are designed to change the way people live. BOSA needed a web presence that would make as big of an impact as they do and reflect their reputation for building functional, beautiful developments that energize and enhance neighbourhoods, from Vancouver to San Diego.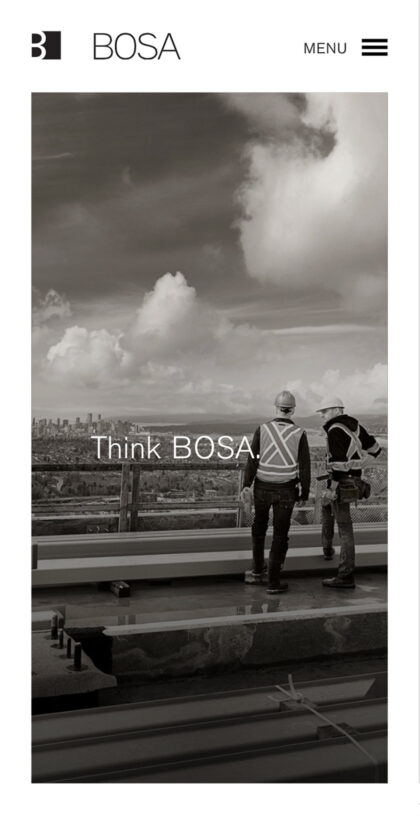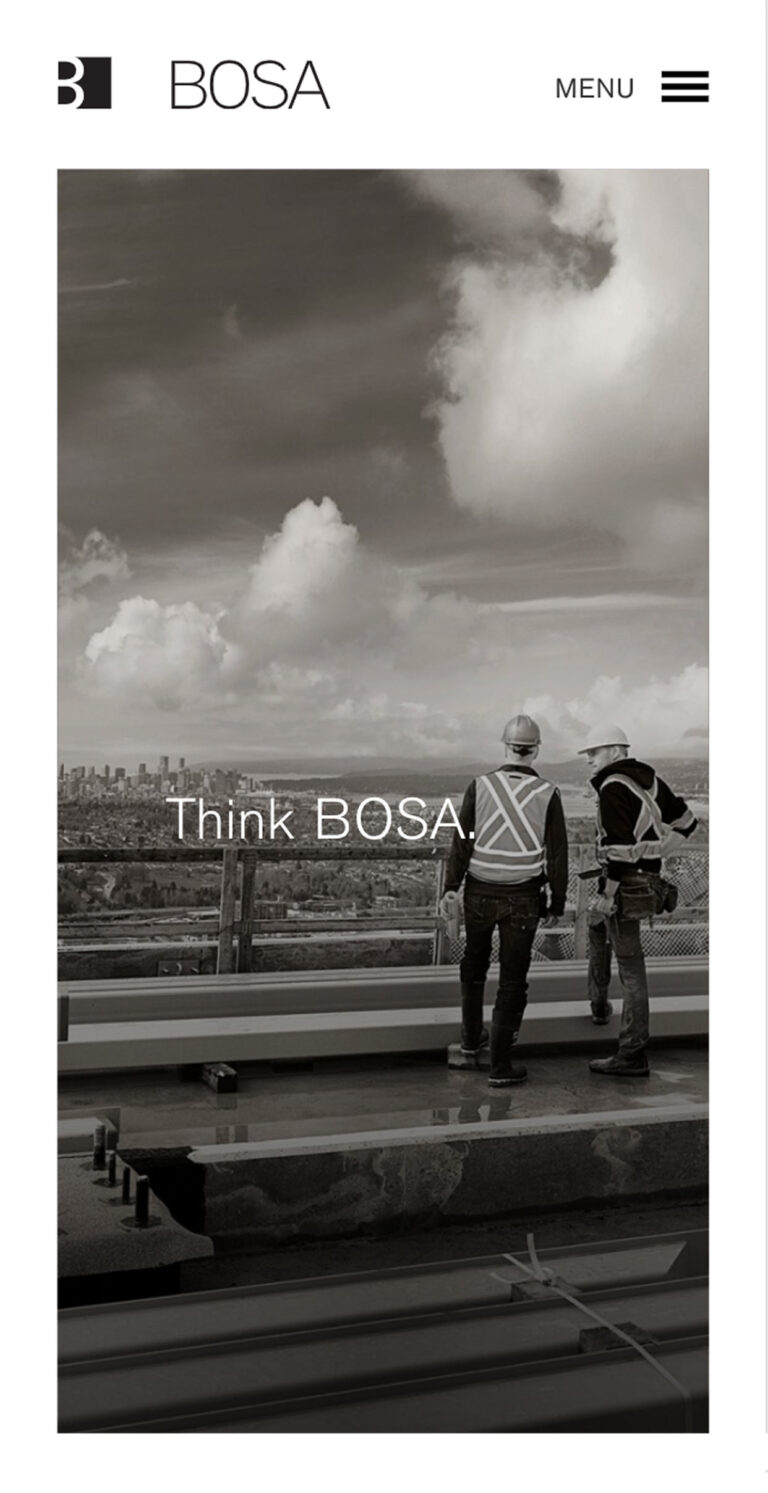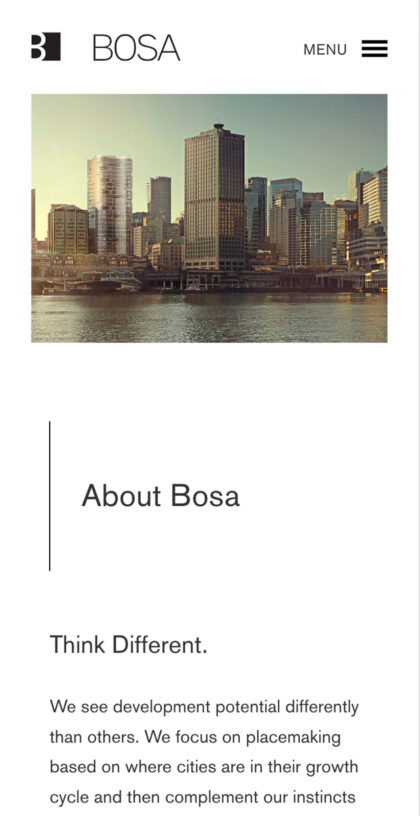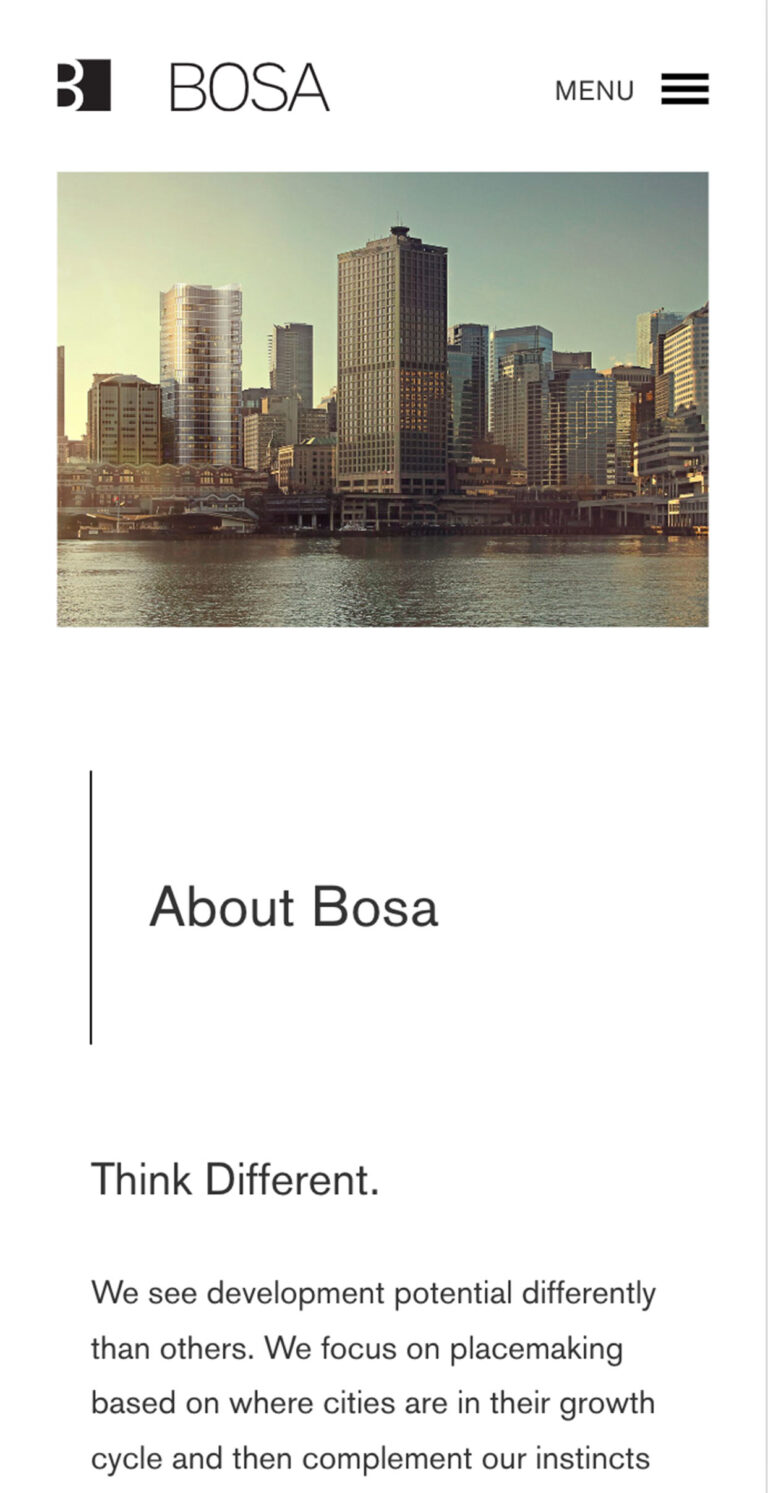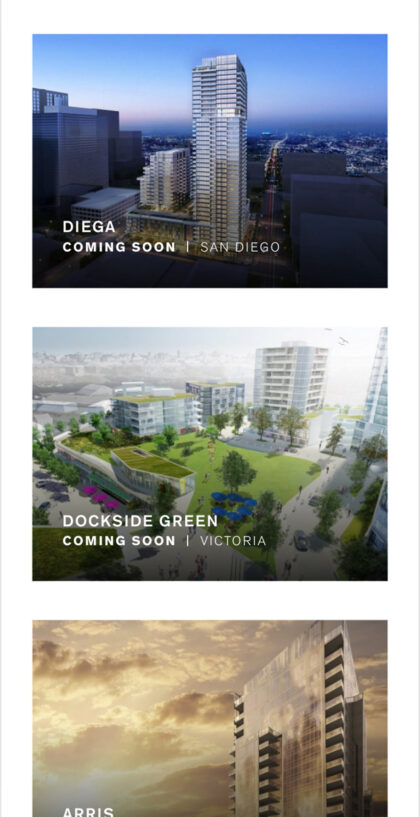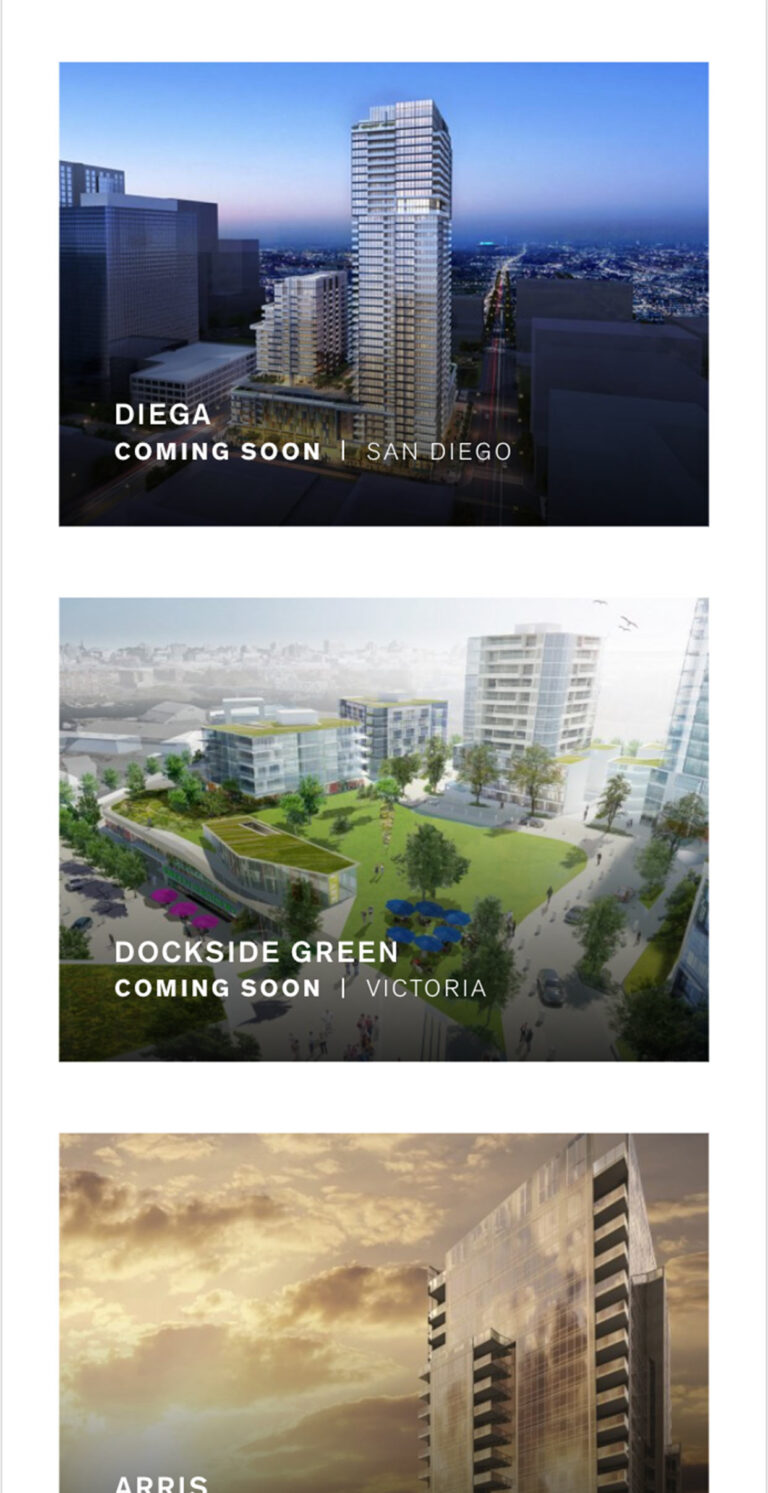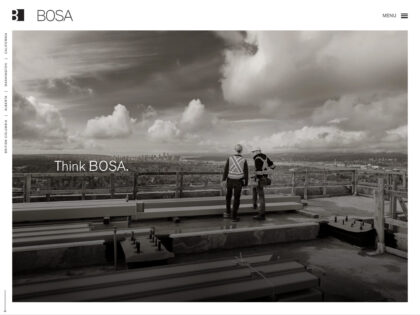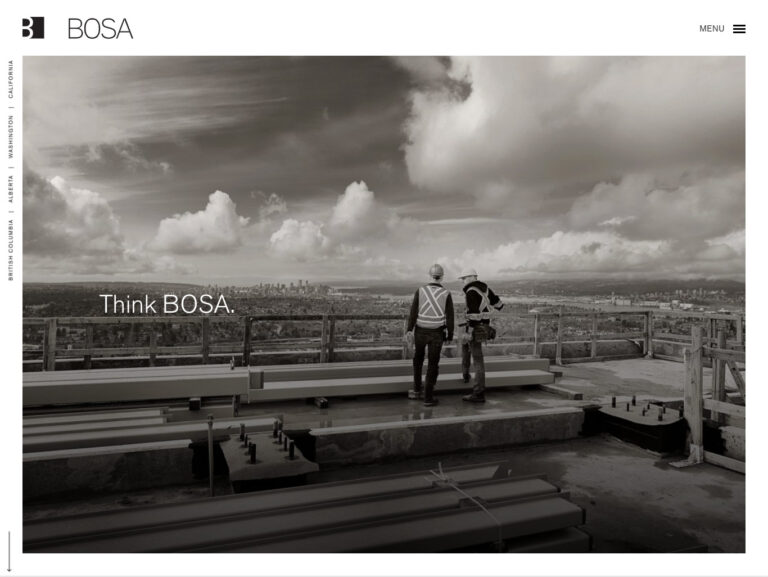 Portfolio-perfect properties.
The "Think BOSA" campaign positions them as a major real estate player with international reach. We leveraged monumental photographs of BOSA's projects, creating a portfolio that evokes the elegance and minimalist aesthetic of architecture design books. Clean navigation and thoughtful content guide the user through the site and draw out BOSA's many achievements.